Every year, hundreds of thousands of fans flock to the Billie Jean King National Tennis Center in Queens for the US Open, and the unofficial badge of honor is snapping a photo of the instantly recognizable Honey Deuce—a citrus-y concoction of Grey Goose vodka, fresh lemonade and raspberry liqueur adorned with skewered honeydew melon balls and housed in a tournament souvenir cup.
Each cocktail will set you back $22, but if you went to the US Open and didn't get a Honey Deuce, were you actually there?
This crowd-favorite drink was invented 17 years ago, and the pink libation continues to grow exponentially more popular. Since it became the official drink of the US Open in 2007, nearly two million Honey Deuce cocktails have been ordered at the tournament with a record-breaking 405,000 Honey Deuces served last year alone.
This summer, to ensure that no one was waiting for their Grey Goose treat for too long, the team doubled the number of Honey Deuce bars and access points throughout the main stadium.
So, who dreamt up this viral cocktail? The inspiration for the Honey Deuce came from a 2006 visit to a Hamptons farmer's market, where East End mixologist Nick Mautone spotted a carton of mini-sphered honeydew and realized their resemblance to tiny iridescent tennis balls was uncanny. It clicked—he scooped up some of the sweet fruit and turned his home into a test kitchen.
"We were challenged to come up with a fun and delicious cocktail that could be made in volume," Mautone says. "I made several variations that did not make the cut.  The first—and an amazing cocktail that I still make for myself—included rosemary syrup and blackberry liqueur.  It truly was spectacular but too hard for the stadium to produce in such large quantities. After tweaking a bit with lots of taste testers' opinions, we settled on the version that everyone knows and loves."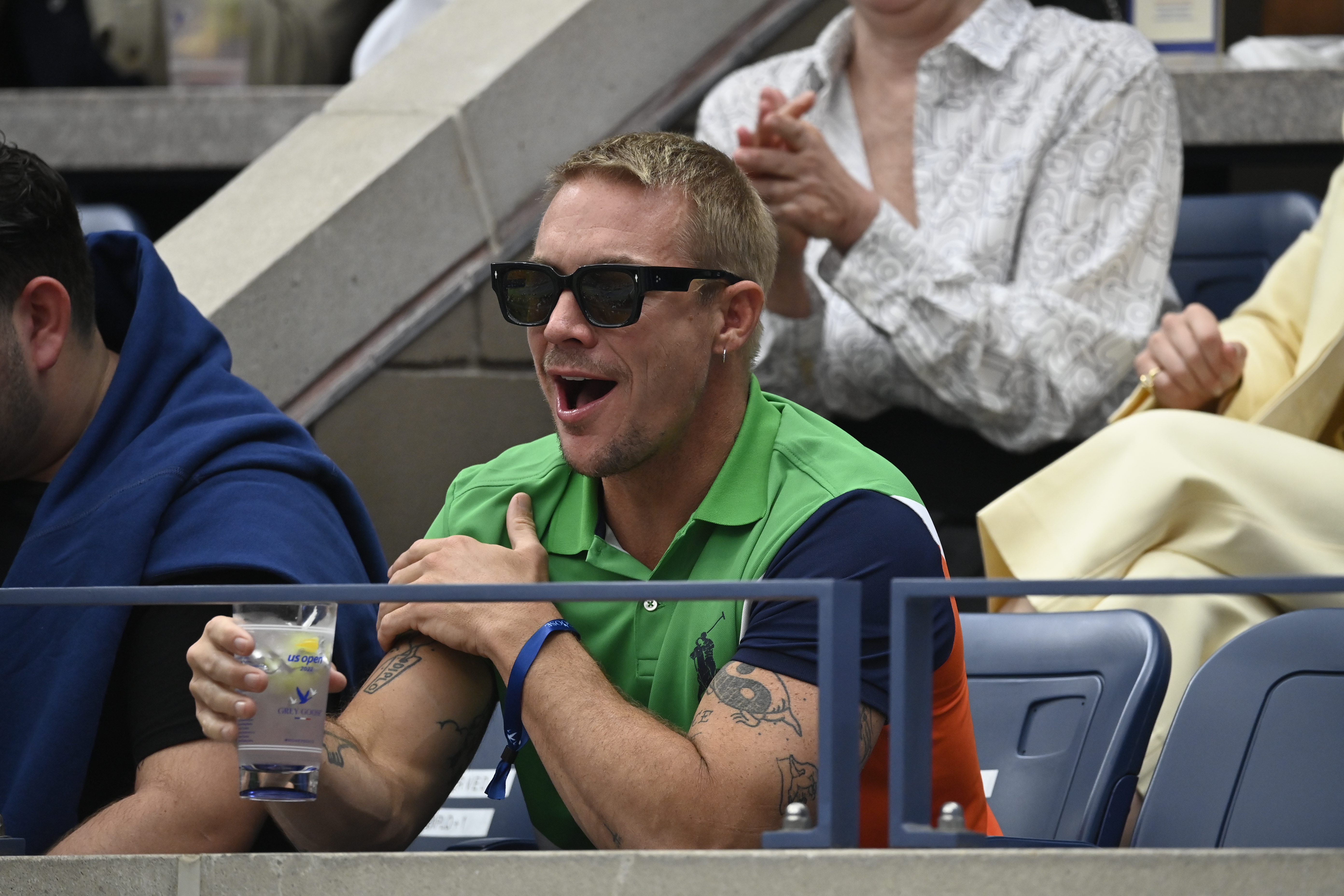 The Honey Deuce is unique in that it was specifically designed to be paired with ballpark and concession-style food, pulling at nostalgia for summertime pink lemonade which contributes to its popularity. As for the name? It's unsurprisingly a play on the tennis term "deuce" – when the score of a set is 40-40, one player has to score two more consecutive points to win the set.
The trendy tennis cocktail has become so buzzy that it can now be found at top cocktail bars nationwide offering their twists on the drink, from Dante and Pebble Bar in New York City, to Beaker & Gray and Baby Jane in Miami, to Harrigan's and Dearborn in Chicago, to The Gathering Spot and Holiday Bar in Atlanta.
The Honey Deuce has joined an elite club of other storied sporting event cocktails like the Kentucky Derby's Mint Julep and Wimbledon's Pimm's Cup. Celebrities including Leonardo DiCaprio, Gigi and Bella Hadid, Emily Ratajkowski, Diplo, and Trevor Noah have been spotted drinking the highball among thousands of other fans, turning the signature pink drink into this year's hottest US Open accessory.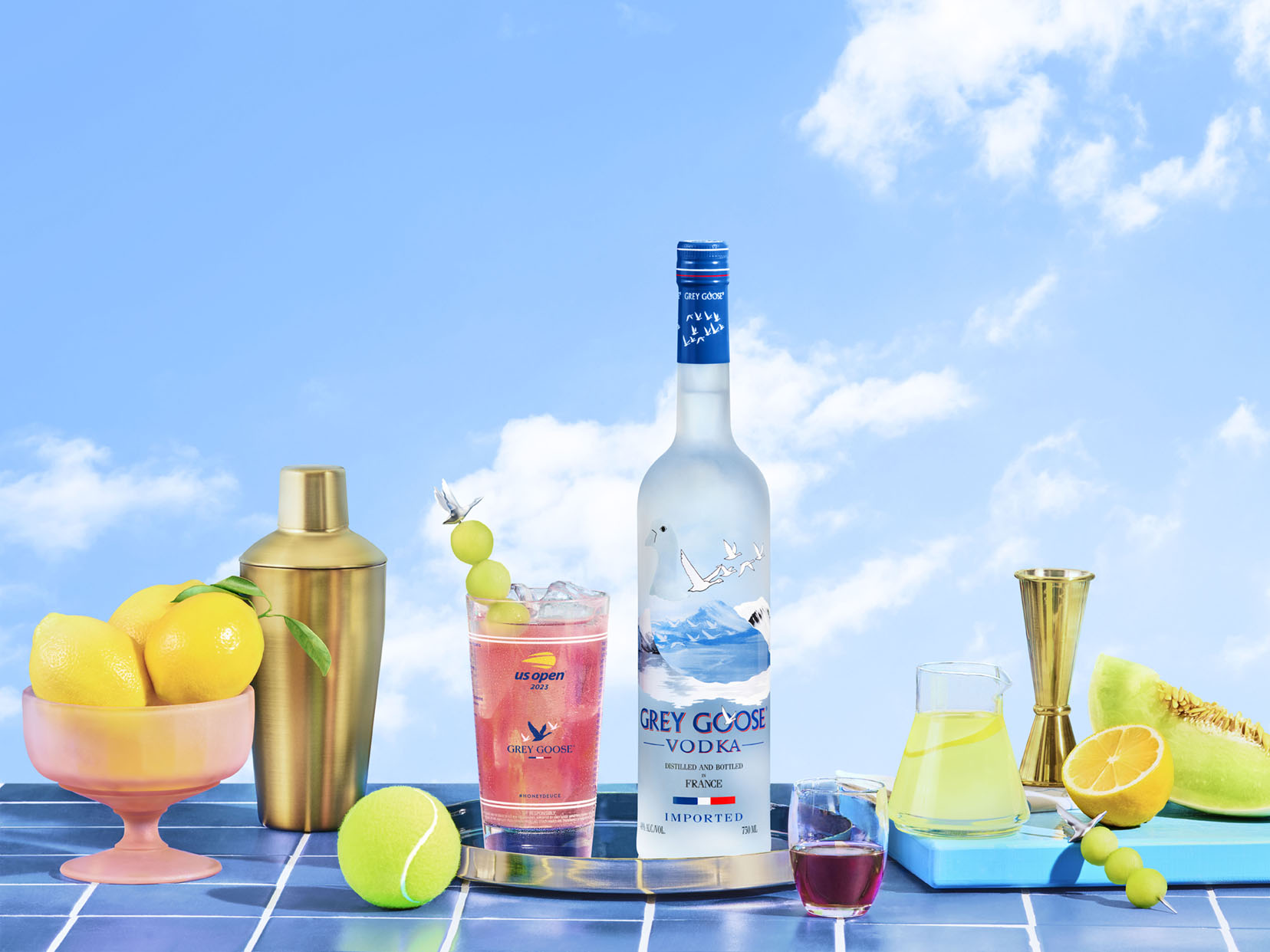 New Yorkers who can't make it to Queens don't have to miss out—Honey Deuces are now available in cans that can be delivered to your door via the Honey Deuce Express. Of course, you can also make them with the simple recipe below.
The Grey Goose Honey Deuce Recipe
Ingredients:
1.25 oz Grey Goose vodka
3.0 oz Fresh Lemonade
0.5 oz Raspberry Liqueur
3 Frozen Honeydew Melon Balls On Skewer For Garnish
Instructions:
Chill a Collins glass by placing in refrigerator or freezer for 5 minutes. 
When sufficiently chilled, fill with ice. 
Measure and add vodka to Collins glass. 
Top with measured amount of fresh lemonade. 
Measure and add raspberry liqueur. 
Garnish with skewer of frozen honeydew melon balls. 
To prepare melon balls, place honeydew melon in the freezer until firm, then use a melon baller to create balls.