A Diamond in the Rough
The 1967-'72 F-Series Bumpside trucks are one of the most popular trucks to build. We wanted to be part of the action, and bring something fresh and new. We picked up a 1968 F-100 shortbed single cab in its original Sahara Tan color. It already had some of the main work done—a Gen 2 Crate Coyote swap, a Tremec six-speed—and it was sit-ting on QA1 front and rear suspension. 
It was safe to say this truck was a diamond in the rough, but it wasn't so rough when we began. We were going to build a yin-yang version of our 1968 F-100. This was the fancier one.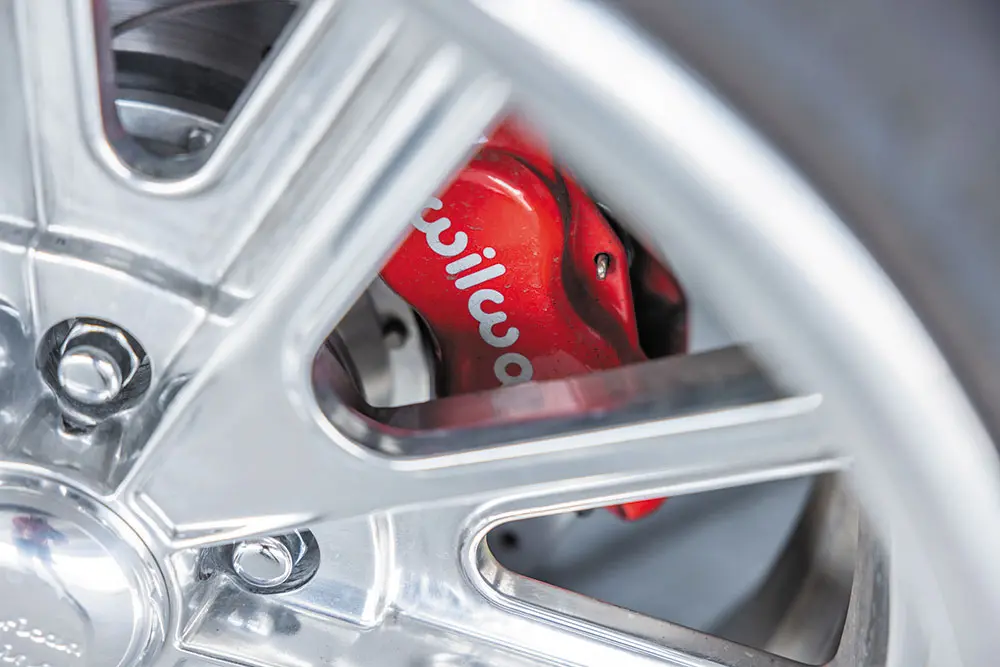 We began with the interior, which is what people most value on a truck painted in original paint. It's a nice, bespoke one. Jason from Fat Fender Garage created an elegant leather interior for us that brought this truck to a whole new level. The FFG team had the original bench seat reshaped and refoamed. We used Moore & Giles leather to cover it. Then we got a TMI Products Dashpad, and rewrapped it. The headliner and carpet were both redone with leather. FFG also created custom door panels to tie it all together.
The interior was not the only thing we did. We added Vintage Air's SureFit kit, which even has original-looking controls so we could stay nice and cool, and we swapped in a set of Dakota Digital RTX gauges to give it the classic look with the modern amenities.
On the exterior of the truck, we had to work with the original paint. We also had rust and in this case, wider wheel tubs. It was necessary to repair them so that all of the paint on the truck matched. Boris Street Machinery of Euclid, Ohio was contacted and the team did some patina work that would be worthy of a show. They fixed the rust and damaged driver's-side doors.
We shaved off the gas fill hole on the tubs (since we added the Boyd tank at the rear), and blended the paint. Jerome Borris blends paint so well on these OG painted trucks. After the paint on the truck was complete, it was time for some jewelery to be added to the build. We also added some other parts like a set Fat Fender garage door handles, a bed floor gas-door, All American Billet Hood Hinges, taillight bezels and tailgate handle.
We're excited to show you the truck. It was made to have a good time as well as to show how you can transform an original, nice truck into the perfect Cruiser with time, vision and effort.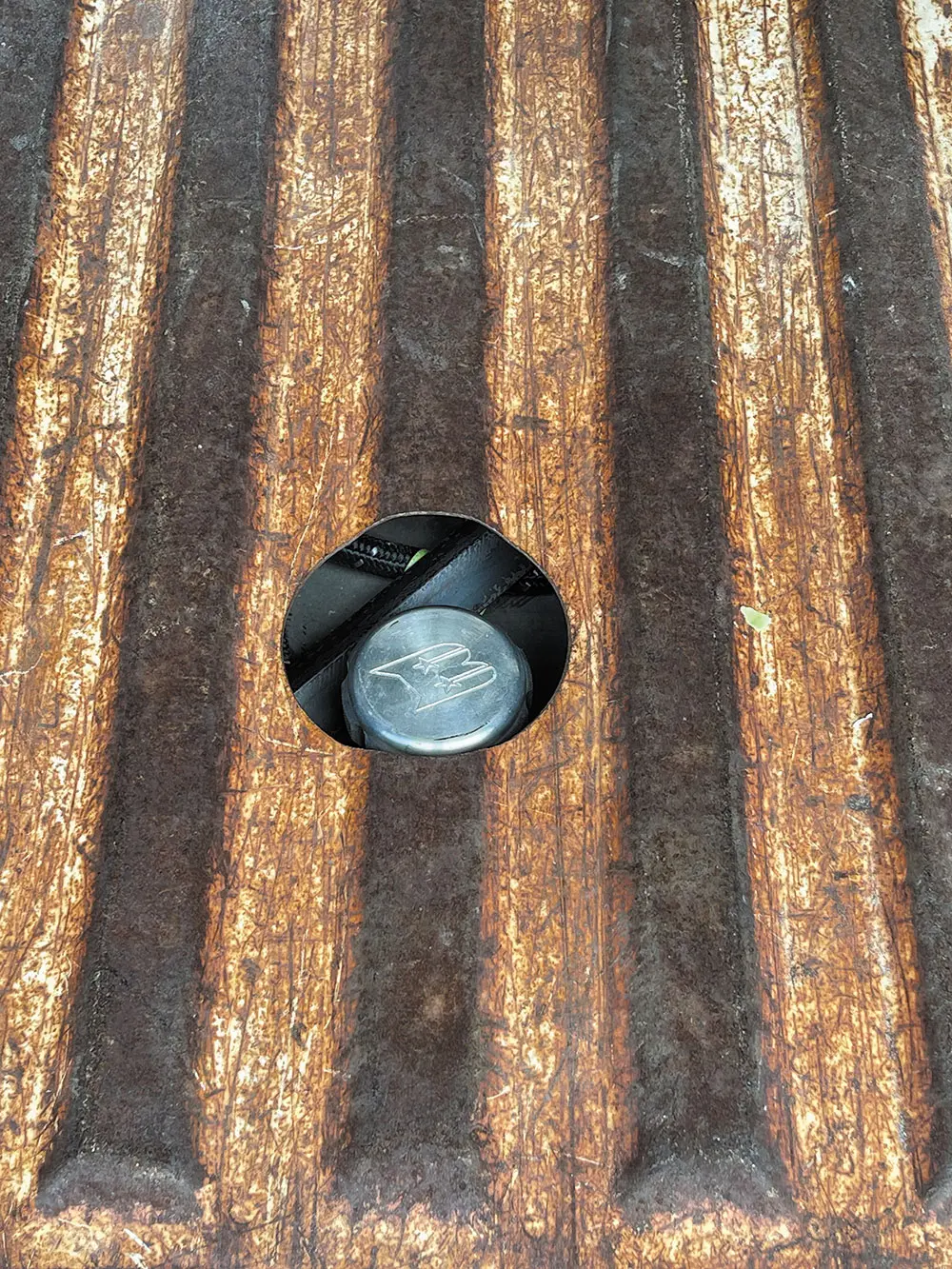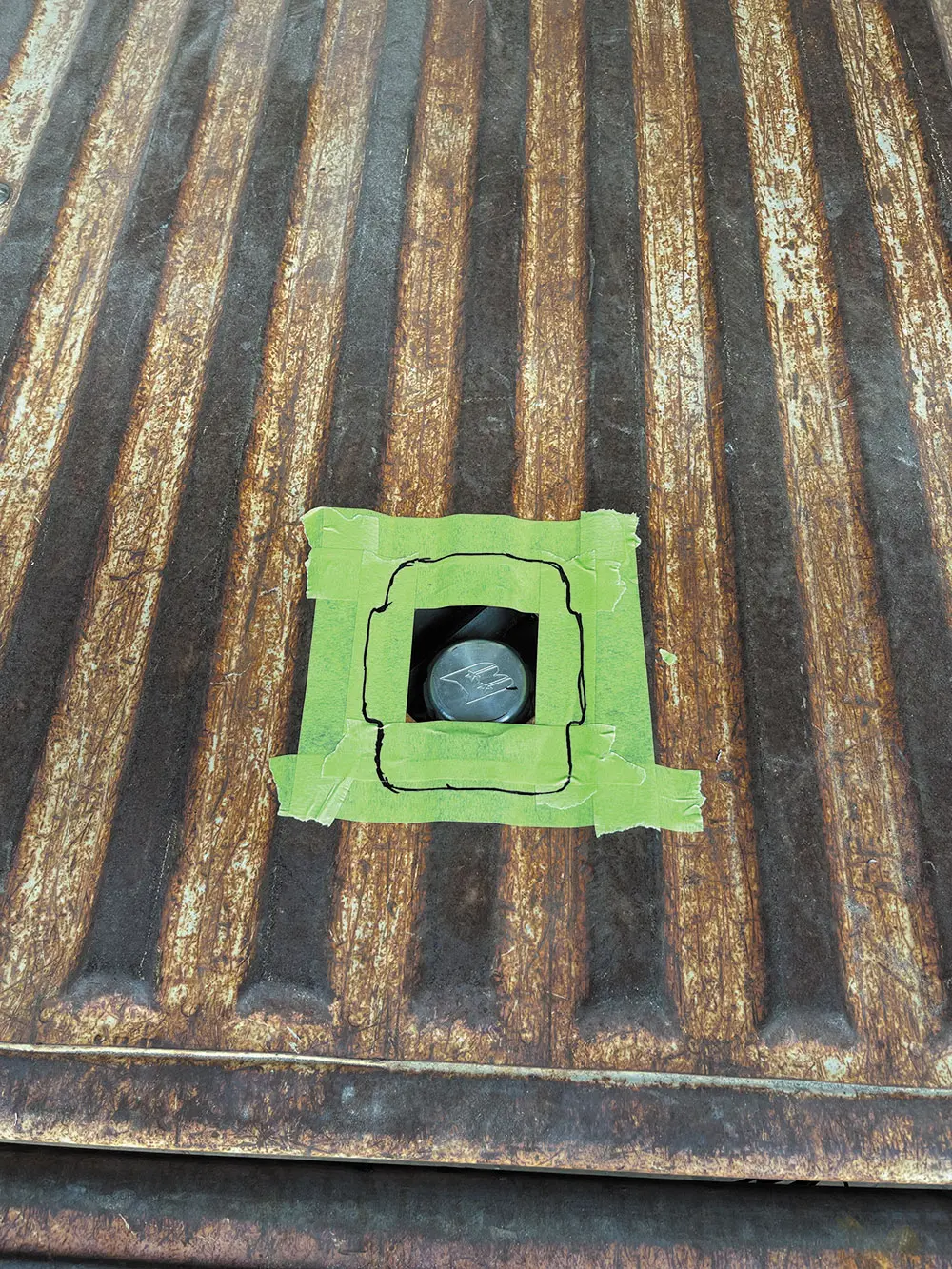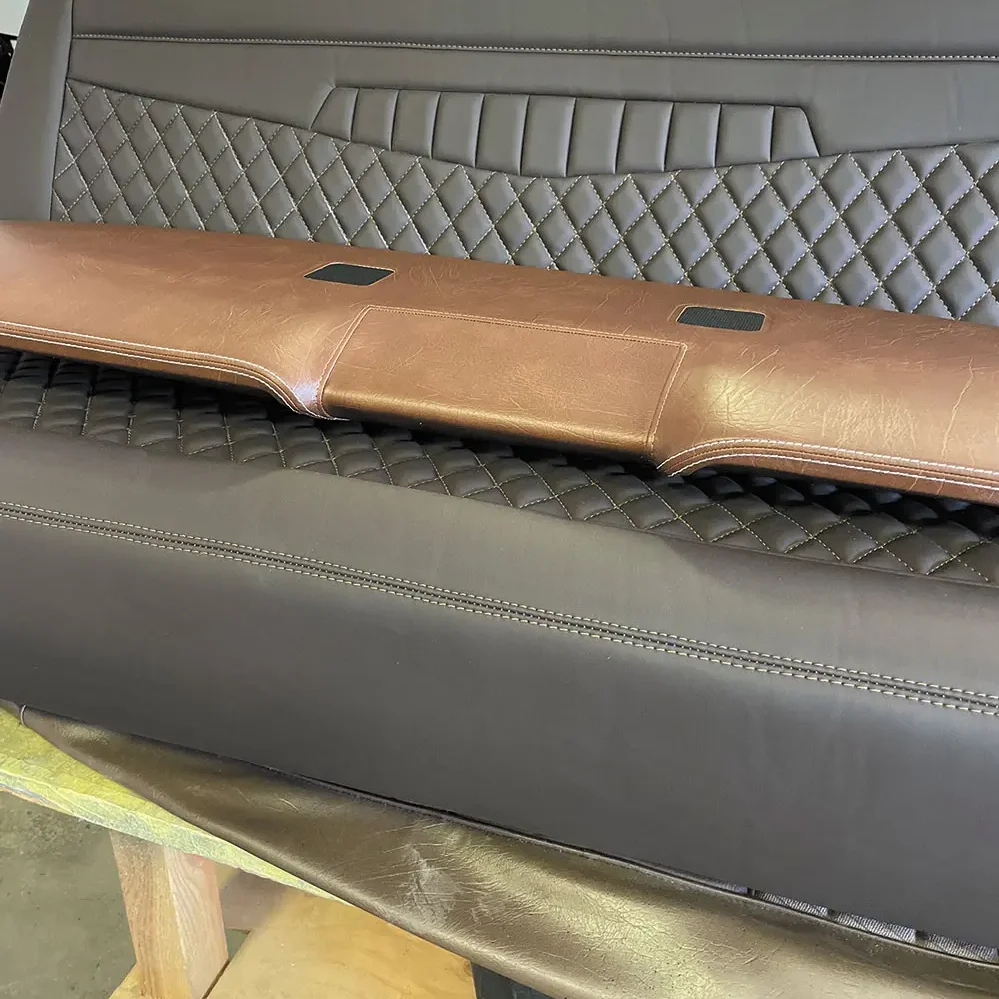 ---
Tech Specs
1968 Ford F-100 
Original Sahara Tan paint
Ford Performance crate engine 5.0 Gen2 Coyote
American Powertrain's Tremec Magnum Six-speed
Front and rear suspension QA1
Wilwood disc brakes
American Racing forged Shelby wheels 18×9 and 18×11
Fat Fender garage uses Moore and Giles to make a custom interior using Moore leather.
Fat Fender Garage door panels
TMI Products dashpad
Vintage Air HVAC
Dakota Digital RTX gauges
Fat Fender Garage Door Handles, Dome Light, and ECU Mount
All American Billet hood Hinges, Tailgate Handle, Taillight Bezel, and Ashtray Knob
---
The post Upgrade our Sahara Tan Coyote swapped 1968 F-100 to a Tremec 6-speed with QA1 suspension first appeared on Street Trucks.