How many Parkers are there in your life? Perhaps you've met one or two, but these guys are usually hard to come by.
Well, while reading this story you'll meet two Parkers, with the first one being Parker Inman of Tulsa, Oklahoma. The original owner of the 2019 Ford F-250 pictured here was Parker Inman. In 2019, (when he had just turned 21) he purchased the truck with the intention of tearing apart the suspension system and rebuilding it again using all new components and parts to raise the truck high into the air in the hopes of creating an aggressive Ford pickup.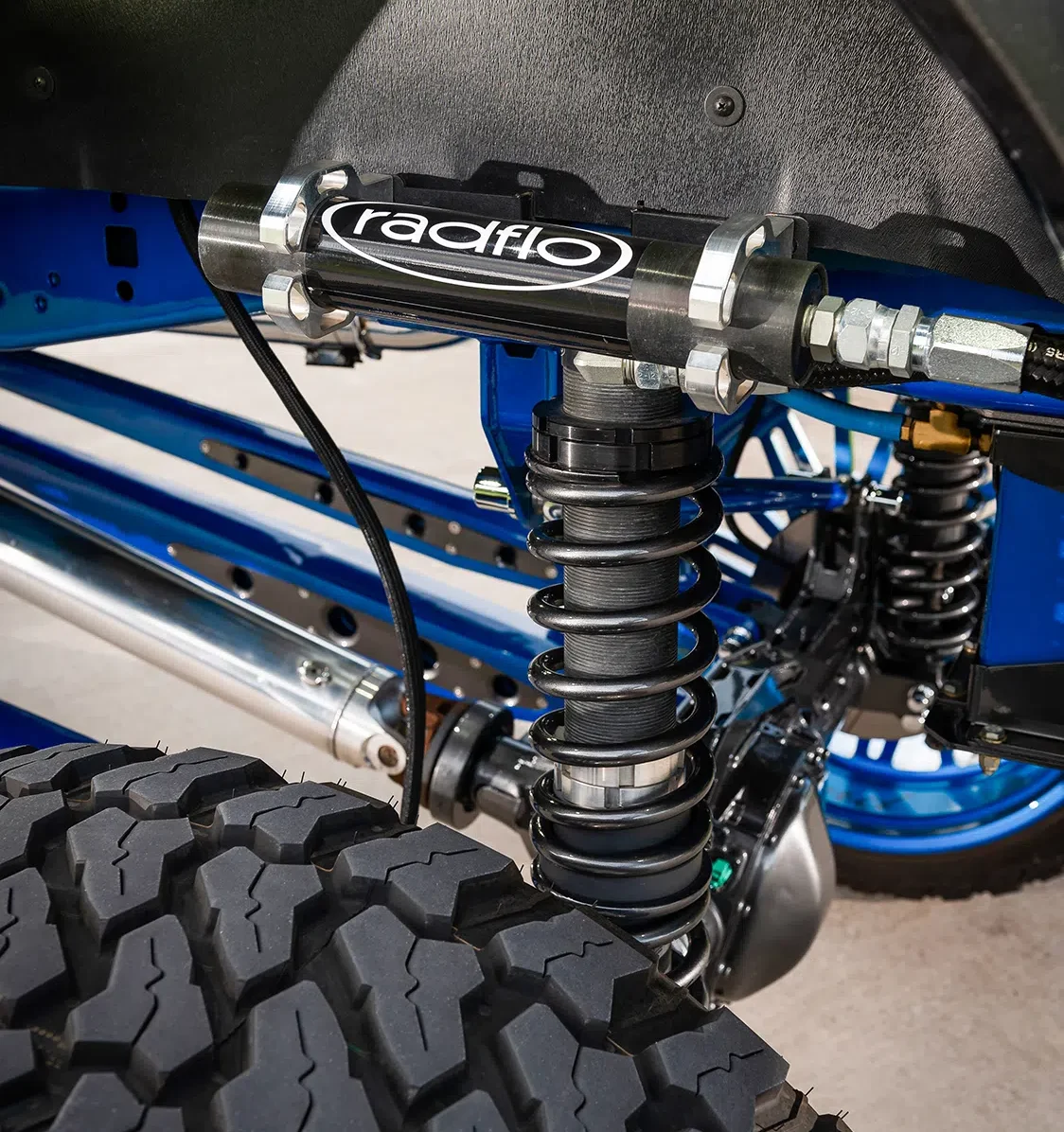 Not only did Parker want his truck completely revamped and transformed into a certifiable beast, but he also dreamed of having it showcased at the biggest-scale show imaginable—SEMA 2019. These goals may seem lofty but they are very achievable with the right plan and a talented team of builders who are ready to reach for the stars. Parker also recognized this whole process wouldn't be cheap, so he aptly started referring to this truck as his "trust fund."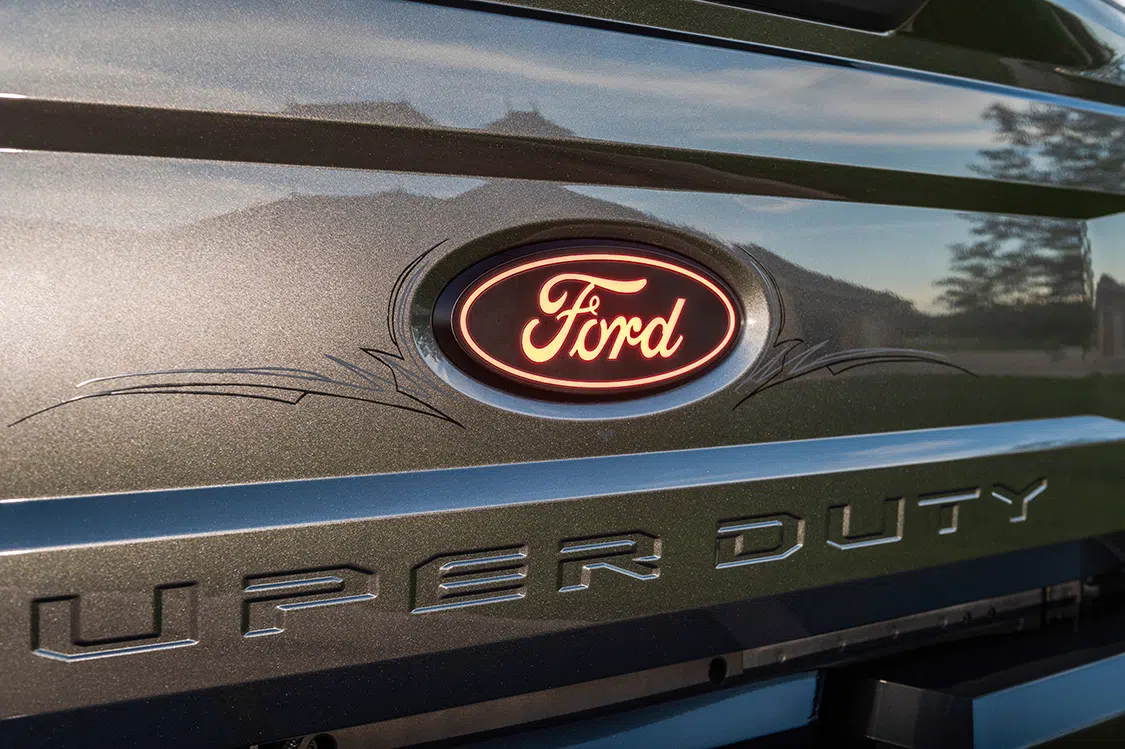 It takes a crew
Parker hoped that the successful collaboration of Truck Gurus designer CrisPayne and Auto Definitions Claremore's Joel Smith would result in the success of the F-250. He was lucky. Joel's shop specializes in custom fabrication, so reinventing a new suspension system for the truck was most definitely in his wheelhouse. To assist in first CAD designing the new chassis and then fleshing it all out, Joel's colleagues Kenneth Sloan and Erik Long hopped aboard the project. After they got going, there was no turning back.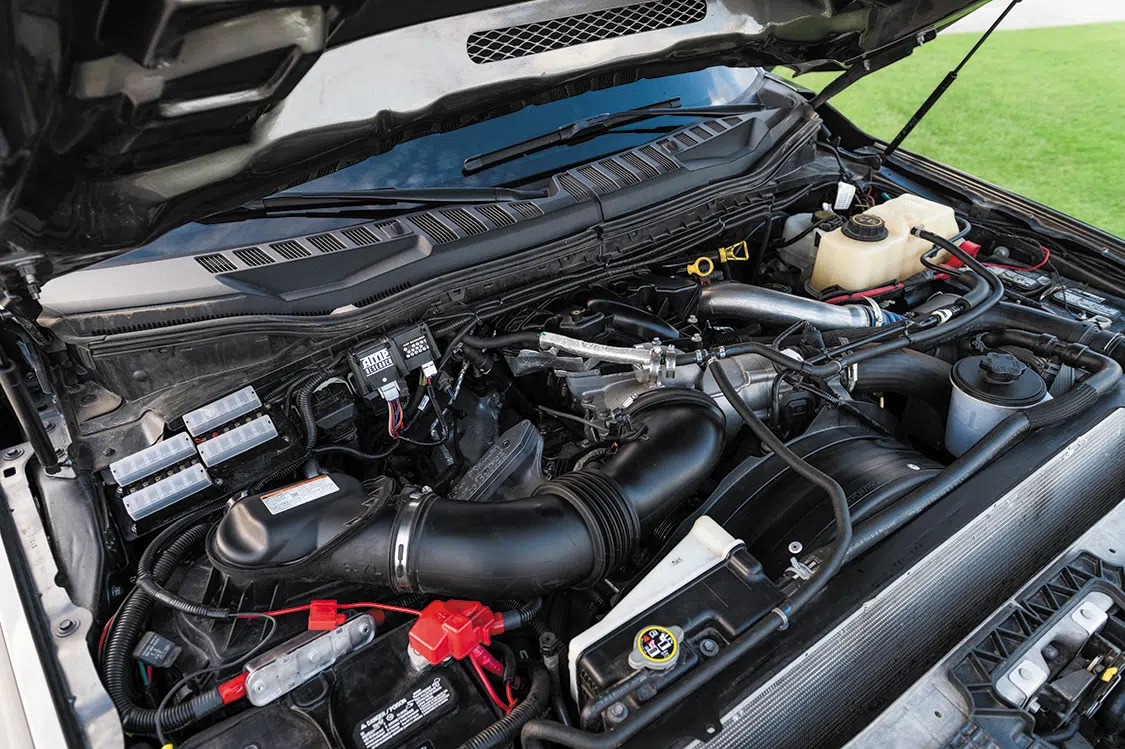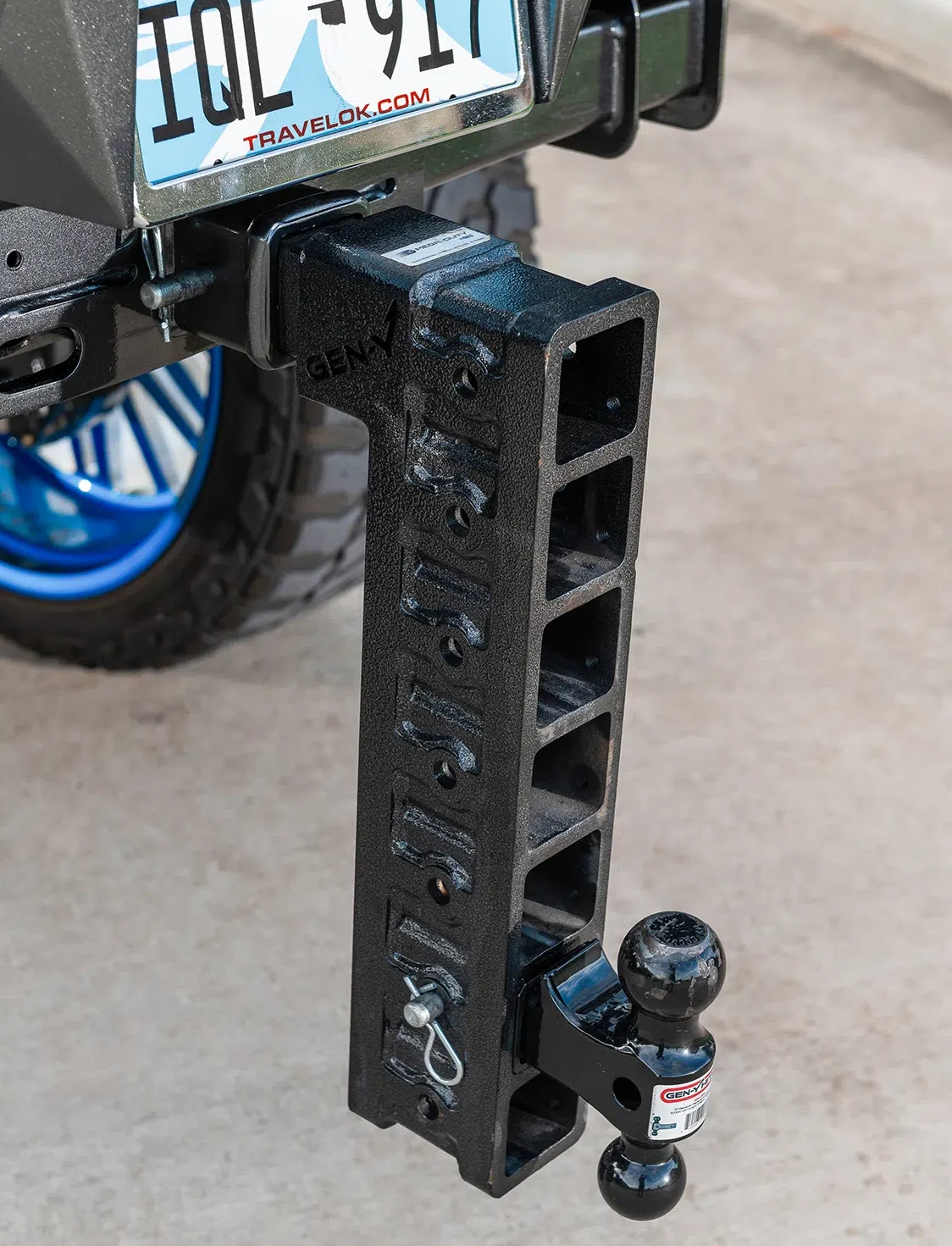 While a good deal of bolt-on suspension components are present underneath Parker's Ford, it also has an equal amount of precision fabrication and artful welding that was sunk into this project to attain the 28-inch suspension lift. Highway 20 collision of Claremore in Oklahoma painted the chassis system Candy Blue after the work was completed to bring out the craftsmanship. It is a sight to behold, especially when it comes to the suspension setup. Auto Definitions' guys had much to celebrate with their progress so far, from the RadFlo Coilovers, chromed out exhaust system and the custom fab work.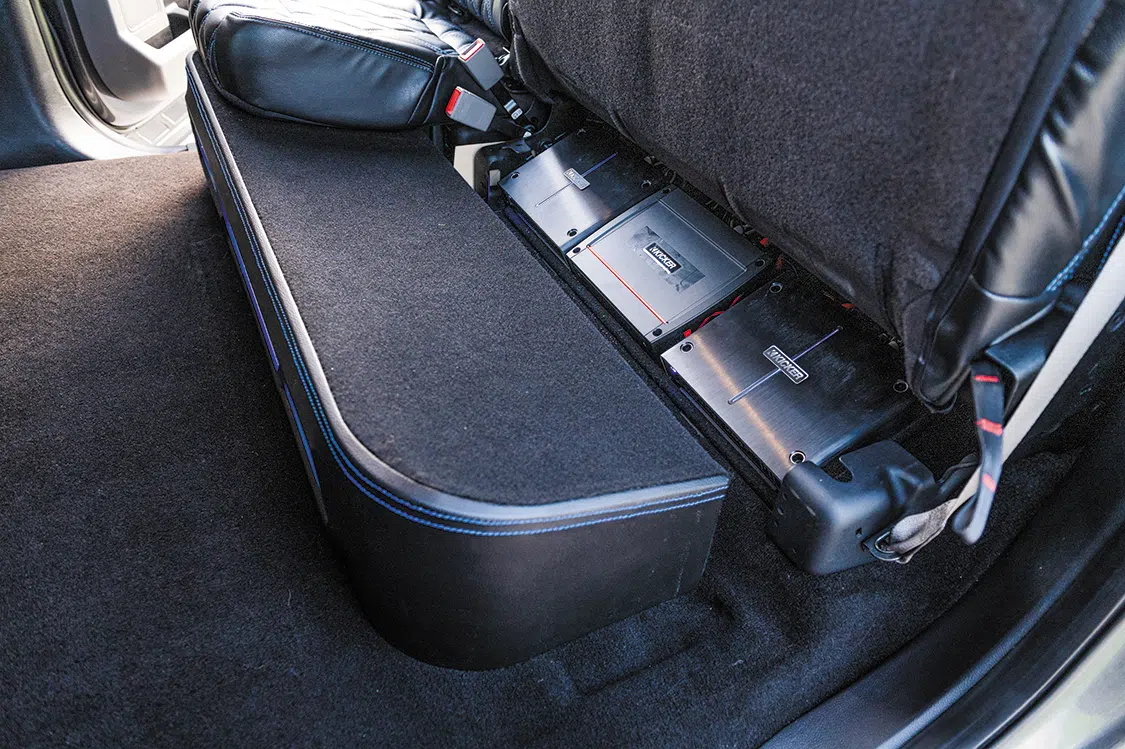 To capitalize on the completely frame-off renovation, the guys selected a massive set of 30×16 American Force Sidewinder wheels that have been painted blue on the backside to blend in with the suspension works. These rollers definitely finished off the appearance of the F-250's suspension just right, and the 42-inch Fury Country Hunter M/T tires fit in perfectly. The guys knew the factory brake system would not be able to stop the truck as easily and smoothly as it did before the upgrades. Wilwood rotors, custom steel braided hoses and Wilwood brake lines were used to combat this problem.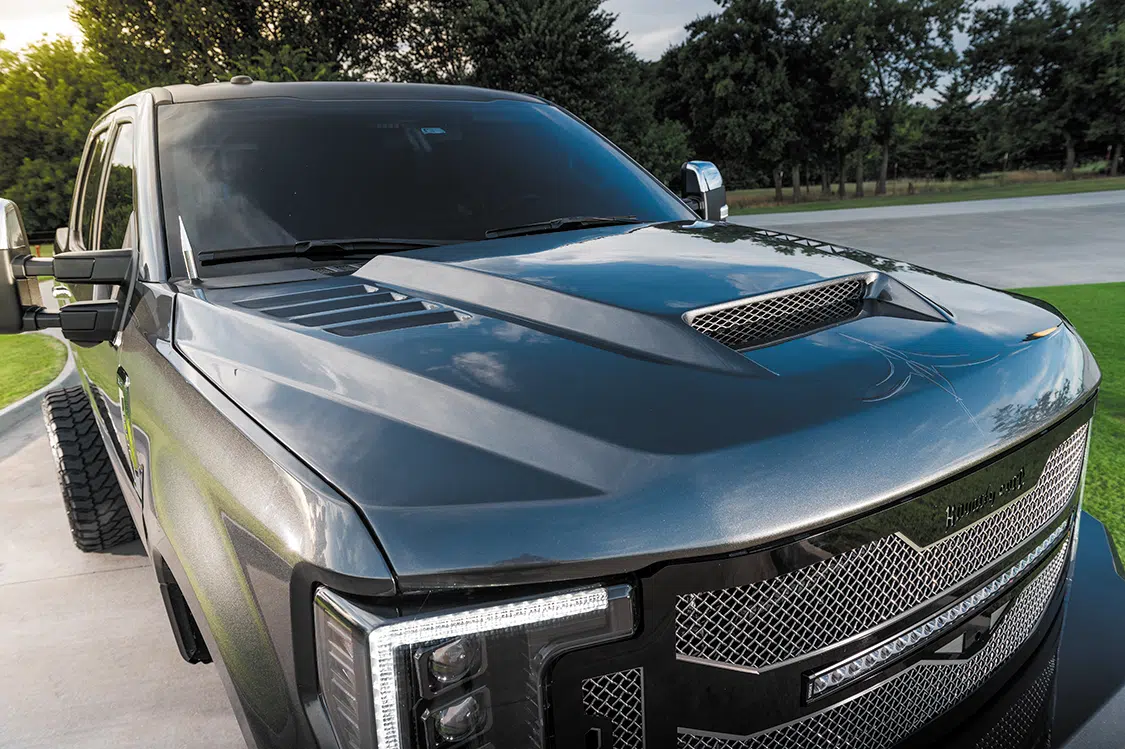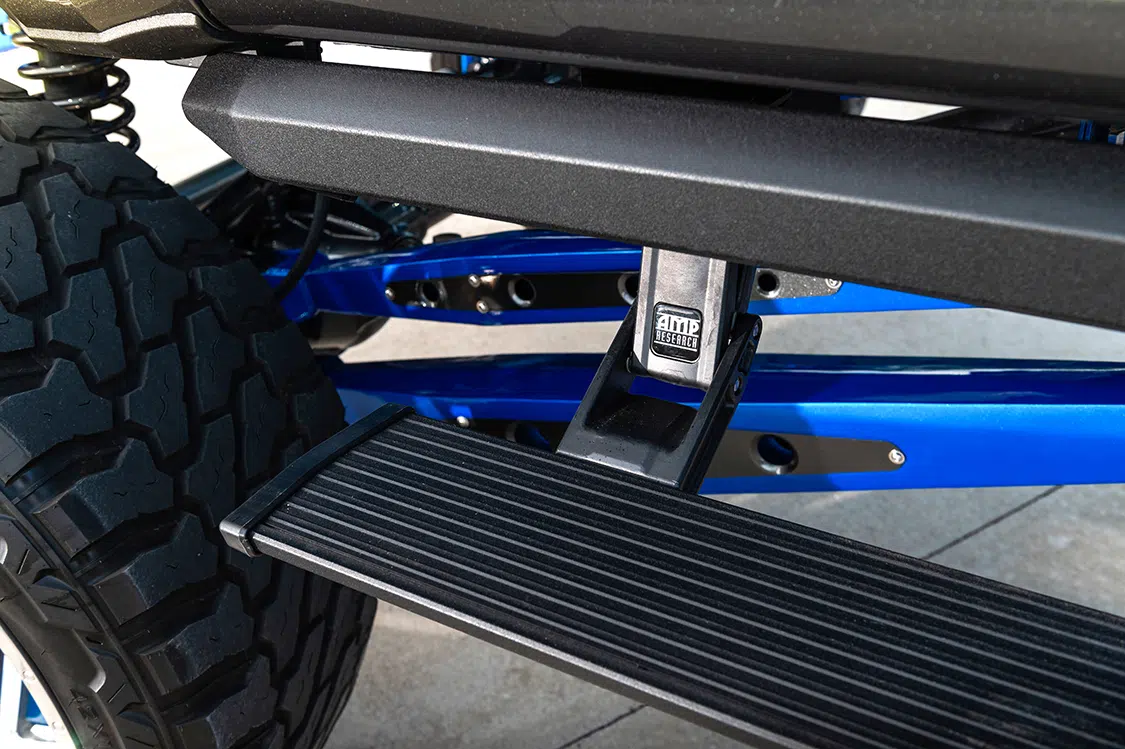 A 64mm BD Turbocharger was installed on the factory Power Stroke 6.7L Diesel engine to boost its performance. Parker was excited to use the additional power and could now roll coal and spool it up exactly as he had imagined. Michael Johnson from Claremore, Oklahoma installed the turbo. He also added Industrial Injection Fuel Injectors, a FASS fuel filtration and other performance items to make driving the big, bad F-250 more exciting.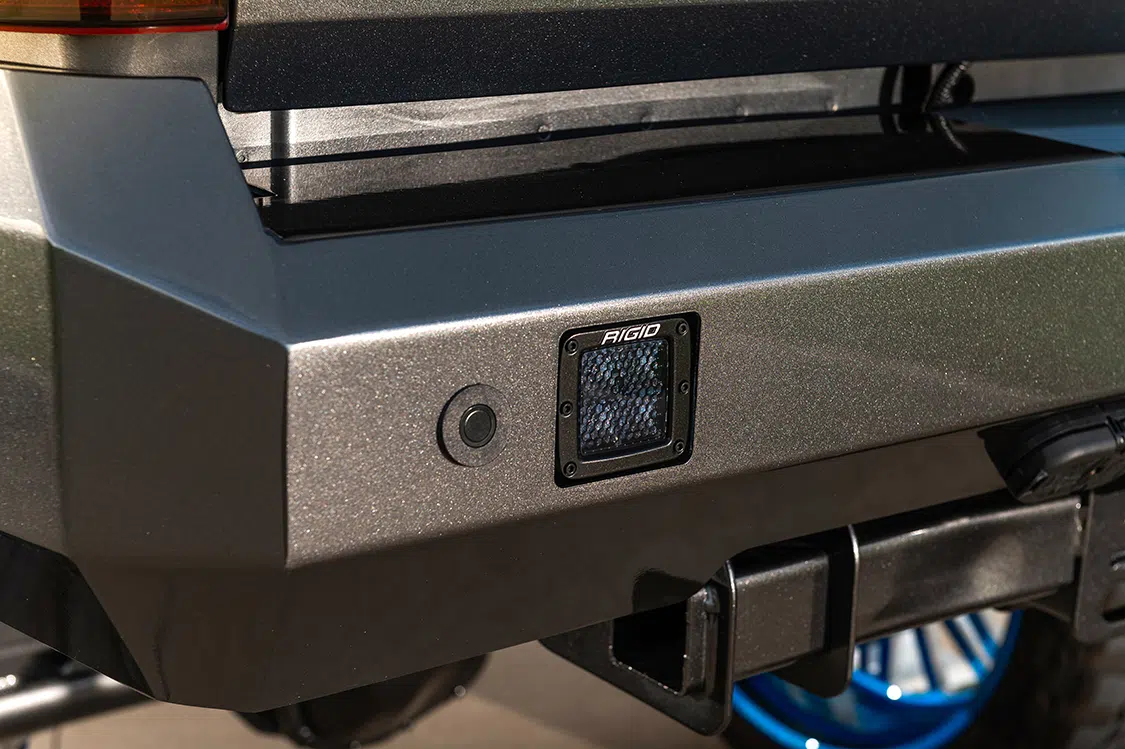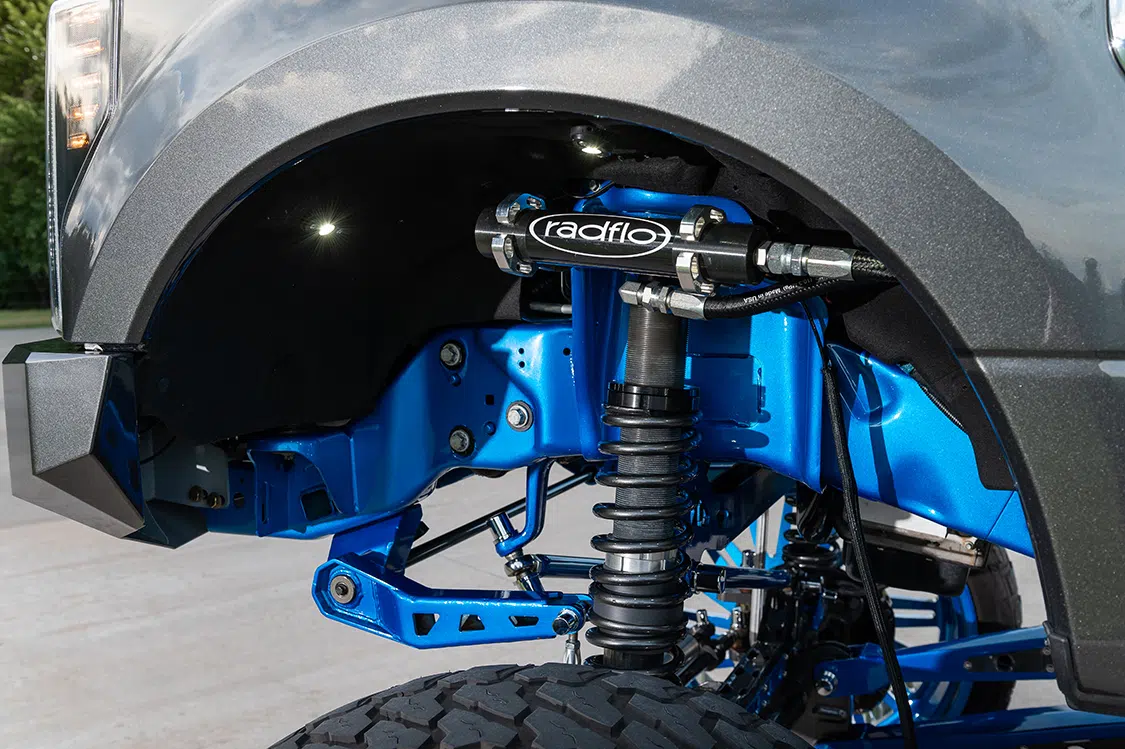 HIGH ATTITUDE SKY
With Parker's Ford standing tall and looking tough, there was still some room left for improving upon its rugged appearance. The front was fitted with blacked-out Morimoto LEDs, along with a grille from Royalty Core that had an integrated light bar. A Fusion bumper loaded with Rigid Industries pod lights were also bolted up to drastically change up the demeanor of the truck's front side.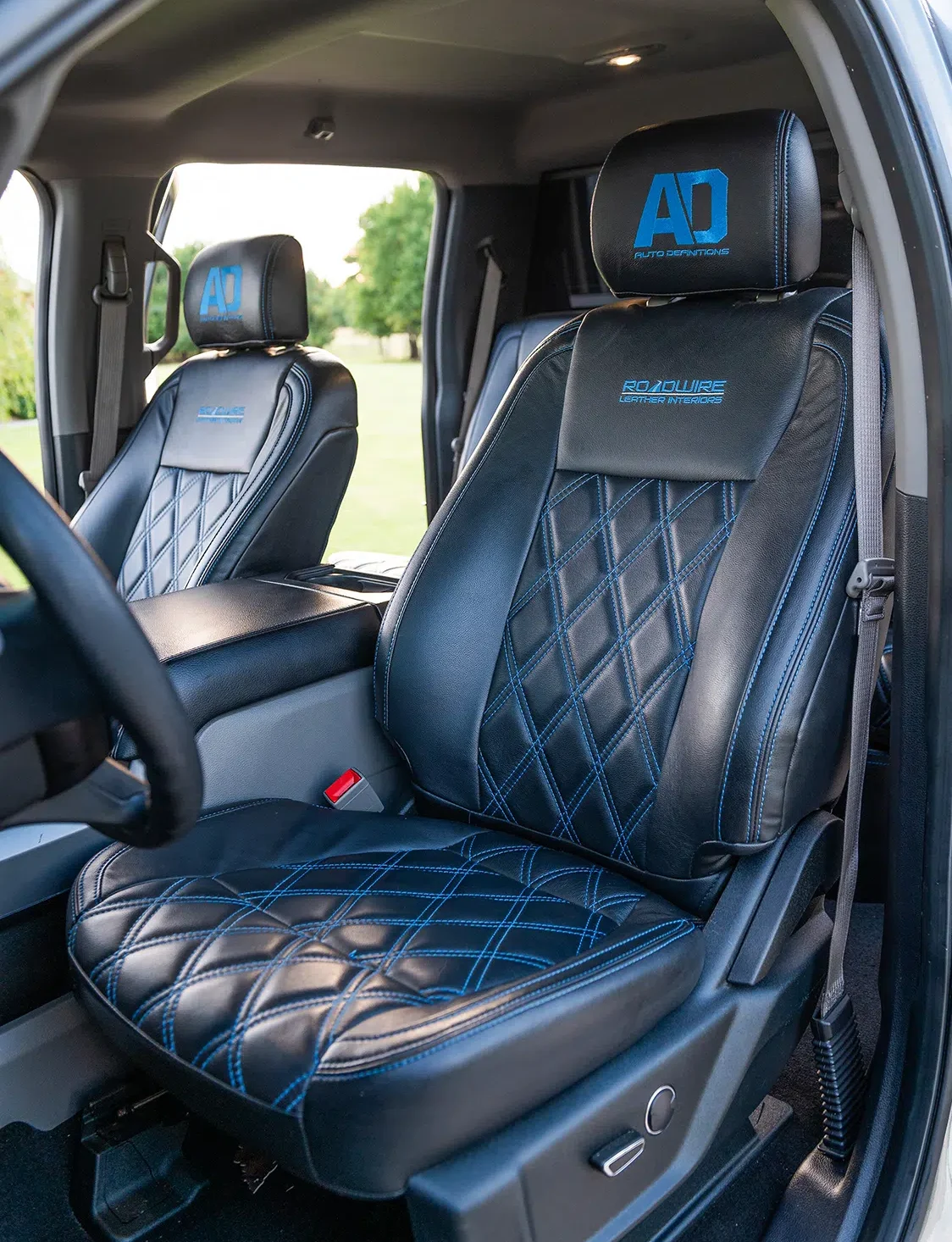 The rear also features a Fusion bumper with LED lighting, and each wheelwell features enough rock lights to turn nighttime driving into one hell of an illuminated road show of the truck's impressive undercarriage. Willie Fidler has applied pinstripe details to the hood, tailgate and fenders with a touch of custom paintwork. While this F-250 didn't necessarily require the inclusion of loud paint to garner attention from the masses, the mostly factory appearance helps in accentuating the crew's reimagined façade.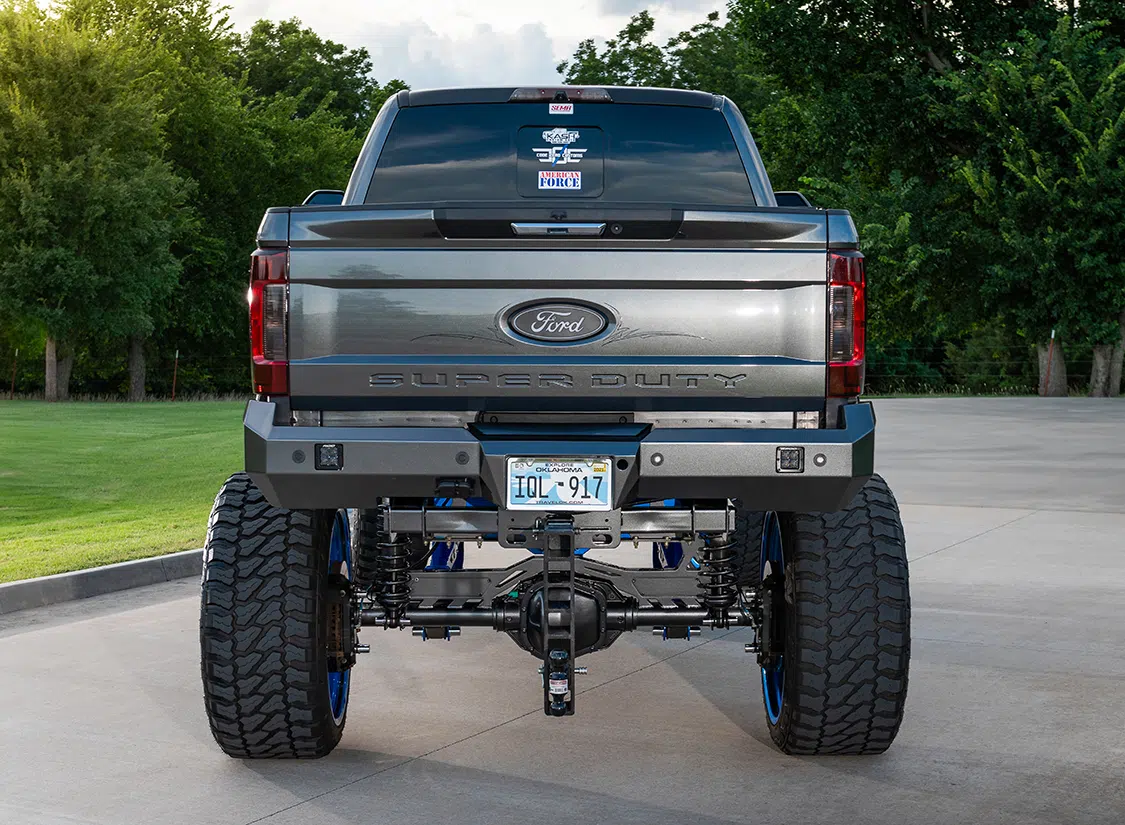 In the cab of the car, Roadwire black leather was strategically applied to the front and rear seats. Blue stitching added a nice touch of contrast. Code Zero Customs of Tulsa in Oklahoma then secretly placed Kicker audio equipment under the rear seat so Parker could have a balanced sound without worrying about bumping into the amps.
The Second Parker
The truck did get finished in time to debut at SEMA 2019 in Fusion Bumpers' booth. Parker was very satisfied with his truck after it met both of his goals, but he felt that it was time to sell his prized F-250. This is where the second Parker enters the story.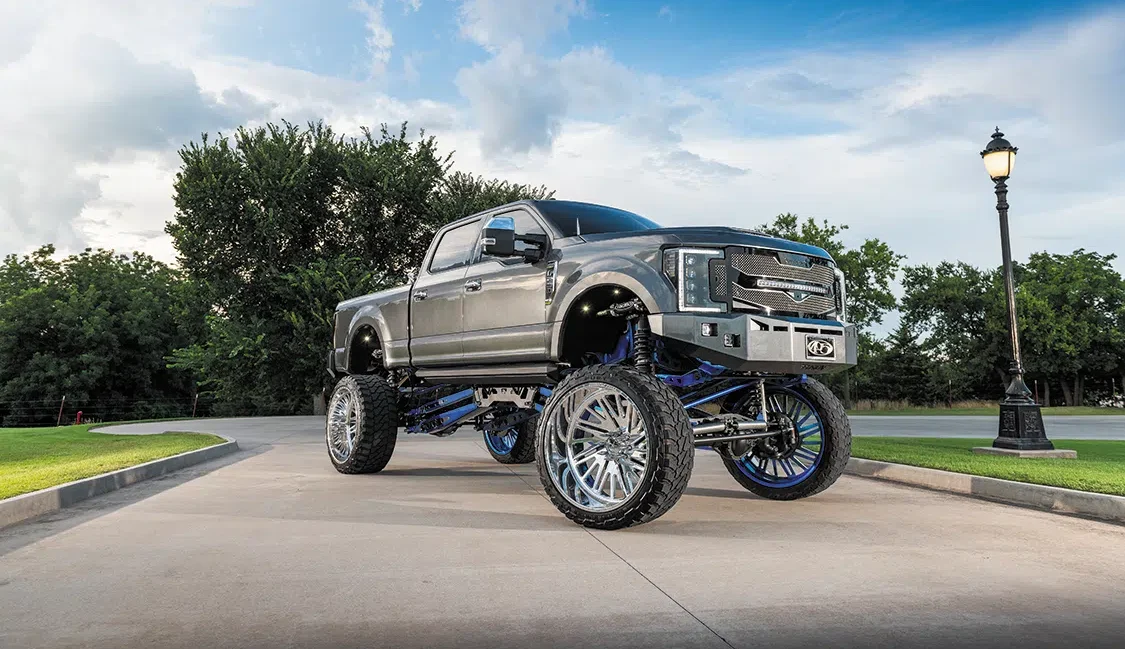 Parker Yates, of Yukon, Oklahoma, bought the truck and is now the truck's official new caretaker. Joel of Auto Definitions will make sure that the Ford is the best possible show truck. The Ford will be registered for as many events its new owner has time to attend. This F-250 was completed only a short time ago, but it is still a head-turner and attracts attention wherever it goes.
---
TRUCK SPECS
Owner
Parker Yates
Ford F-250 2019
Yukon, OK
ENGINE & DRIVETRAIN
Ford F-250 with 6.7L Power Stroke
Michael Johnson of Claremore, OK, did the engine work.
64mm BD Diesel Performance turbocharger
Industrial Injection 90hp injectors
FASS 220G fuel filtration system
5-inch exhaust system, chrome finished
CHASSIS & SUSPENSION
Shop: Joel Smith at Auto Definitions with Kenneth Sloan, Erik Long and Claremore, OK
Frame smoothed and all factory parts removed
28-inch Suspension Lift
2019 Ford F-250 rearend with truss
Custom-built control arms
Rear cradle
RadFlo coilovers for front and rear
32-gallon PMF fuel tank
WHEELS, TIRES & BRAKES
30×16 American Force Sidewinder wheels
42-inch Fury Country Hunter Tires M/T
Wilwood brakes
Custom steel braided Lines
BODY & PAINT
AMP Research XL Running Boards
Morimoto headlights
Limo tint
Willie Fidler's black and silver pinstriping
Fusion bumpers
Rigid industries pod and rock lights
Royalty Core grille
INTERIOR & SOUND
Roadwire black leather seat covers with Auto Definitions logo
Starlight headliner
Code Zero Customs of Tulsa installed the Kicker audio component.
---
A High-End, High-Dollar 2019 Ford F-250 Project appeared first on Street Trucks.| A High-End, High-Dollar 2019 Ford F-250 Project  appeared first on Street Trucks.