Moto Morini's X-Cape 1200 acts as a reentry into the large-displacement category. (Moto Morini/)
Moto Morini is a legendary brand that has had a very difficult time over the last 20 years. Every attempt to revive the name failed. Things didn't appear to be getting any better when, in 2018, Chinese mega group Zhongneng Vehicle Group Co. stepped in, but new models slowly began to catch public attention—particularly the X-Cape, which was powered by a 650cc twin and gradually conquered a modest slice of the market.
The EICMA 2023 show will see a further acceleration in the Moto Morini revival, with a return of larger displacements and, more importantly, the introduction locally-designed engines. The 1,200cc twin engine designed by Franco Lambertini, Chief Project Engineer, is being revived. Performance levels? What about 125 hp claimed in Euro 5+ trim?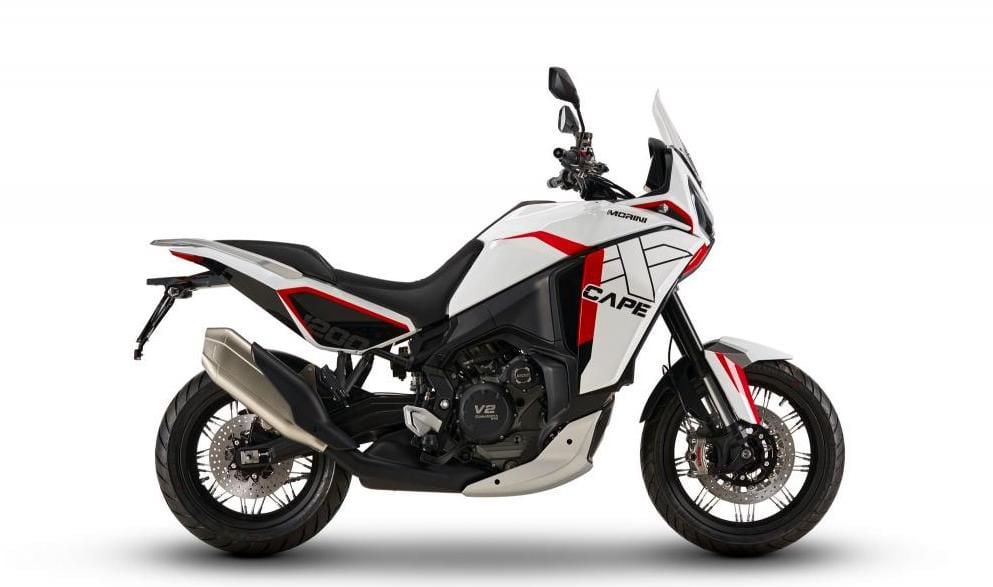 The new X-Cape 1200 is loaded with high-tech hardware and technology. (Moto Morini/)
This engine will power the brand-new X-Cape 1200, which is also updated with a six-axis IMU. The engine management system features four riding modes as well as cruise control, traction controls, and quickshifter.
Central control for navigation and infotainment is provided by a 7-inch display. Blind spot radar sensors are included in the safety assistance systems. Brembo is responsible for the braking system, which includes 320mm brake rotors, four-piston Stylema style calipers and cornering ABS as standard.
The X-Cape Frame 1200 is composed of aluminum tubes and steel tubes. It has a 61-inch-long wheelbase. The suspension on the X-Cape 1200 is fully adjustable. It rolls on aluminum wheels with Pirelli Scorpion Trails, measuring 19 inches in front and 17 inches at rear.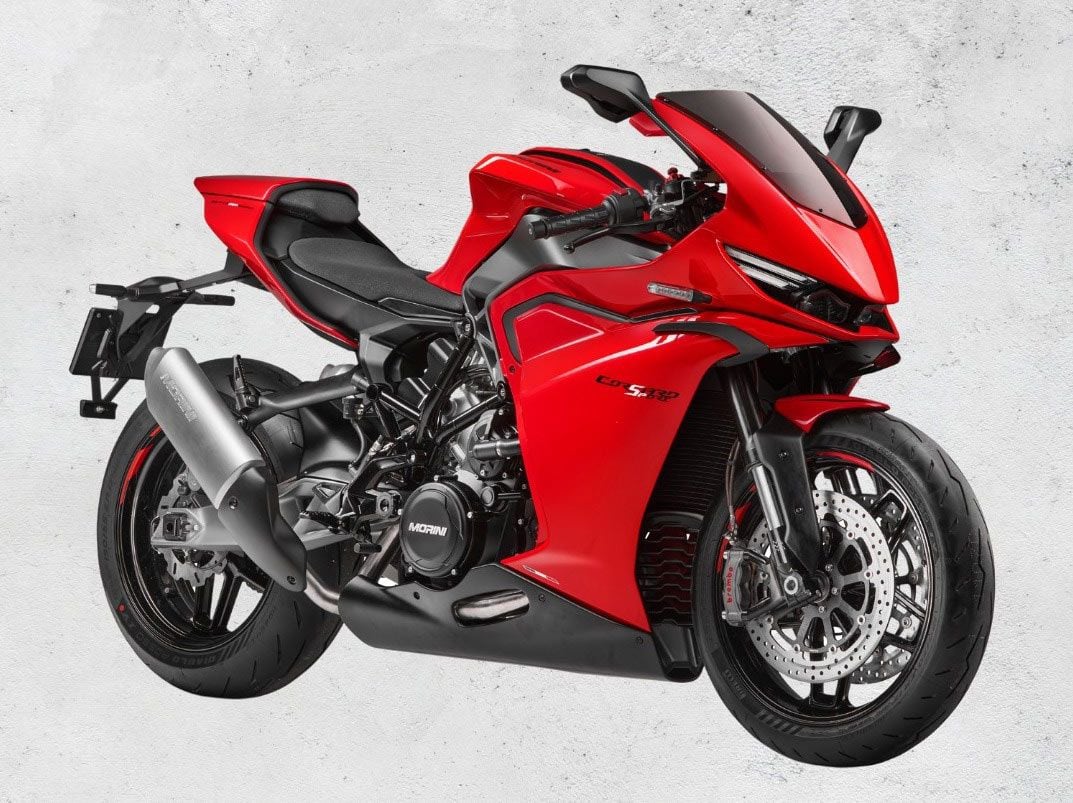 Moto Morini describes the Corsaro Sport as a "powerful, fun, and versatile sportbike that offers an unforgettable riding experience." (Moto Morini/)
More news from Moto Morini comes in the form of a completely new, 750cc 90-degree V-twin that'll power the Moto Morini Corsaro 750 and Corsaro Sport. It is claimed to have a 96-horsepower output, and a weight of 440 pounds.
The chassis is again a combination of aluminum twin spar structure and steel tubing with a 57.5 inch wheelbase. The suspension is fully adjustable.
The electronics package for either Corsaro was not revealed, but Brembo brakes are expected and cornering ABS will be available. Both Corsaro models will ride on 17-inch cast aluminium wheels fitted with 120/70-17 rubber at the front, and 190/55-17 rubber at the back.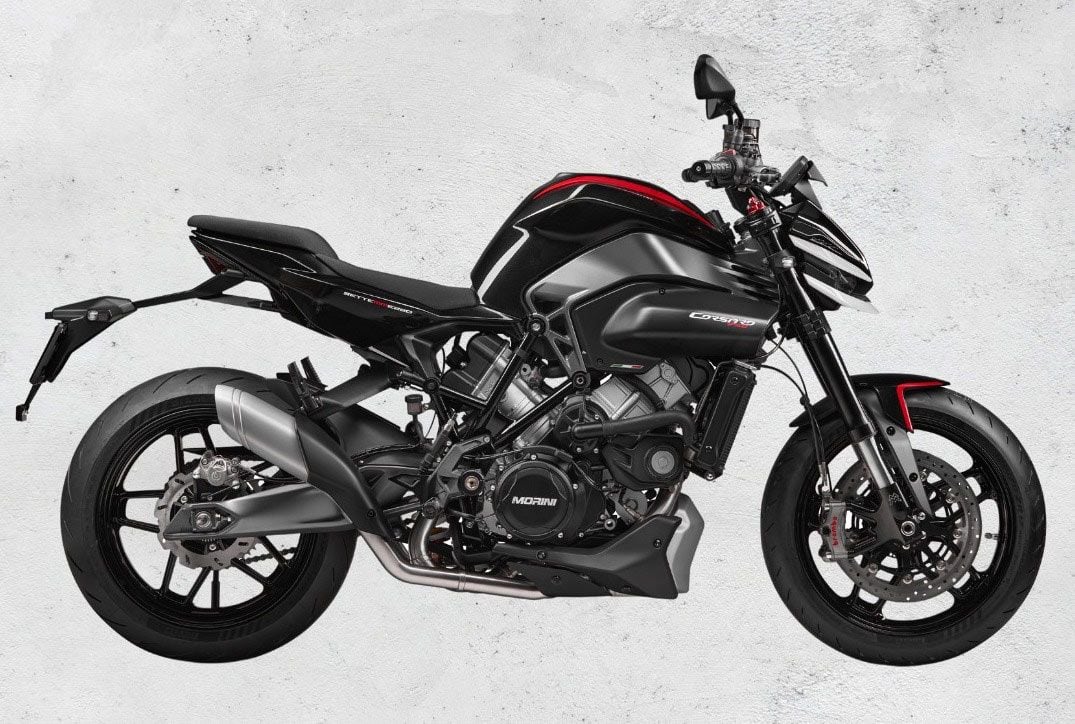 Will the Moto Morini 750 Corsaro be a contender in the growingly popular category of naked bikes? Time will tell. (Moto Morini/)