Max, a Thai Ridgeback/mix, arrived at the shelter with no idea what it was like to be loved by others or to have fun in their company. Max's previous life was one of survival. It was not uncommon for Max to fight with other dogs over scarce resources. Max's slow adaptation to his new environment is not surprising.
new environment.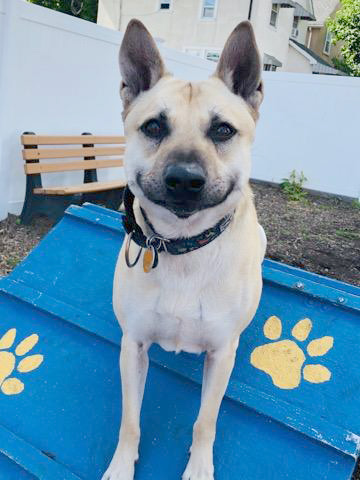 Max's handsome features brought him a great deal of attention from adopters; however, no one was willing to provide the extra care he required. Fortunately, North Shore Animal League America's Pet Behavior team had unlimited patience and worked with him. Max didn't have to worry about us abandoning him because of our no-kill pledge.
Diane Johnson, Vice President of Shelter Operations, recalled, "The dogs we brought over from Thailand never lived in a home, and had a hard time adjusting. It's like placing a feral cat in a cage….