Herreshoff 1905 Columbia boat molds and tenders
phutch
Fri, 09/08/2023 – 09:36
This classic small craft, a Nathaniel Herreshoff's 1905 "Columbia" yacht tender, is built purposely for the discriminating wooden boat enthusiasts US! She was so named because the first was built for the Cup Defender "Columbia". ​The "LOISY" is hand built from original researched offsets of the Nathaniel Herreshoff 1905 Columbia yacht tender a rowing and sailing dinghy designed in the early 1900's. We built her in 1981, she is 11′ 6″ overall, mahogany lapstrake planked, over steam bent oak frames, with floors over hand made molds, solid mahogany stern, oak, mahogany and cherry center board and cap, seats, rudder, hand pinged copper riveted and urethane varnished. The gunwales have a red oak mast with spruce booms, and a blue mahoe with traditional bronze hardware. Hand made cat rigged sailing. The oars are leather wrapped 7′ 6″ Shaw & Tenny from Orono, Maine, with bronze hardware. She is ready to sail or row, or simply admire. Her last sail was in 2016, before the death of her co-owner and builder. She was properly stored on the land. She is unique and was built in Eaton's Neck by Drew and Lois, New York, in 1981. She was launched in Oak Island, New York, in 1982. In 1988, she took part in the Carriacou Regatta at Carriacou in Grenada. Her original design and construction methods followed the Herreshoff method. Also included are the handmade molds. Please contact us for additional photos and details. $28,000.
Classified Expiry Date
Fri, 01/05/2024 – 12:00
Logo/Images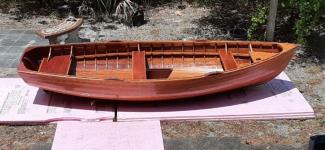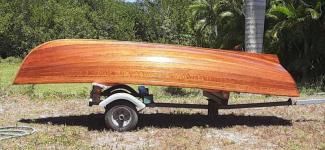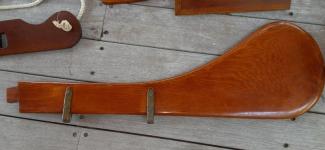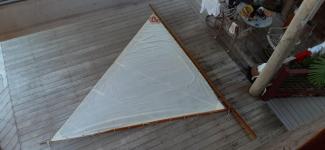 Name/Company
Lois Alexander
Small Craft
Address
Fort Lauderdale, FL 33308
United States