Jim Stuart's Stone Cold Custom '55 Chevrolet Panel Truck
JIM STUART, OF ENID OKLAHOMA, WENT TO START A CUSTOM BUILD IN ORDER TO ADD TO THE LONG LIST HE HAD OF PREVIOUS SHOWSTOPPERS. HE INTENDED TO DO SOMETHING VERY DISTINCT. In the fall of 2016 Jim discovered a '55 panel truck that needed a lot of love. He knew it could be transformed by SEMA 2018. And as with all SEMA builds, the minute he brought it home, the official countdown clock began ticking..
When the panel rolled into Stone Cold Customs (SCC), it became starkly evident how much work it would take to make this truck the jaw-dropper it's destined to be. First things first, Jim knew that he couldn't stand to look at the stock-height roof any longer. He and his crew began measuring and marking for the roof chop and all of the metal work that accompanies that daunting task; even small chop tops aren't simple. Stuart planned to take around 5 inches from the '55, which is definitely considered a major chop that is extremely tedious and labor intensive.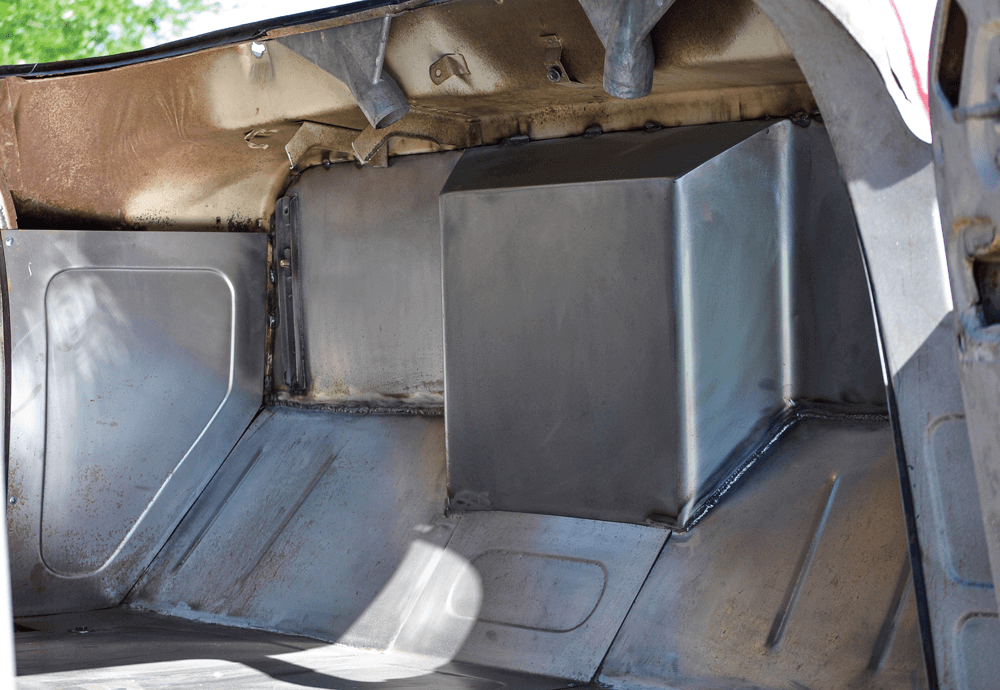 With more than 500 hours slated for roof work alone, it's easy to see the level of commitment and time this build will consumed personally and professionally.
BE ON THE LOOKOUT FOR THE '55 CHEVROLET PANEL TRUCK NAMED ALTERED ATTITUDE AT SEMA THIS YEAR, AS WELL AS A FOLLOW-UP FEATURE IN STREET TRUCKS WHEN IT'S COMPLETE."
As the work on the body progressed, the chassis fabrication and suspension fabrication started to take shape. SCC designed a custom one-off frame that was fabricated by MRC to hold the Watts-link and 4-link setup at the rear. This will make the truck travel smoothly no matter where it goes. SCC also fabricated a set of custom control arms, and installed front and rear Wilwood braking systems, not just for looks but for more stopping power.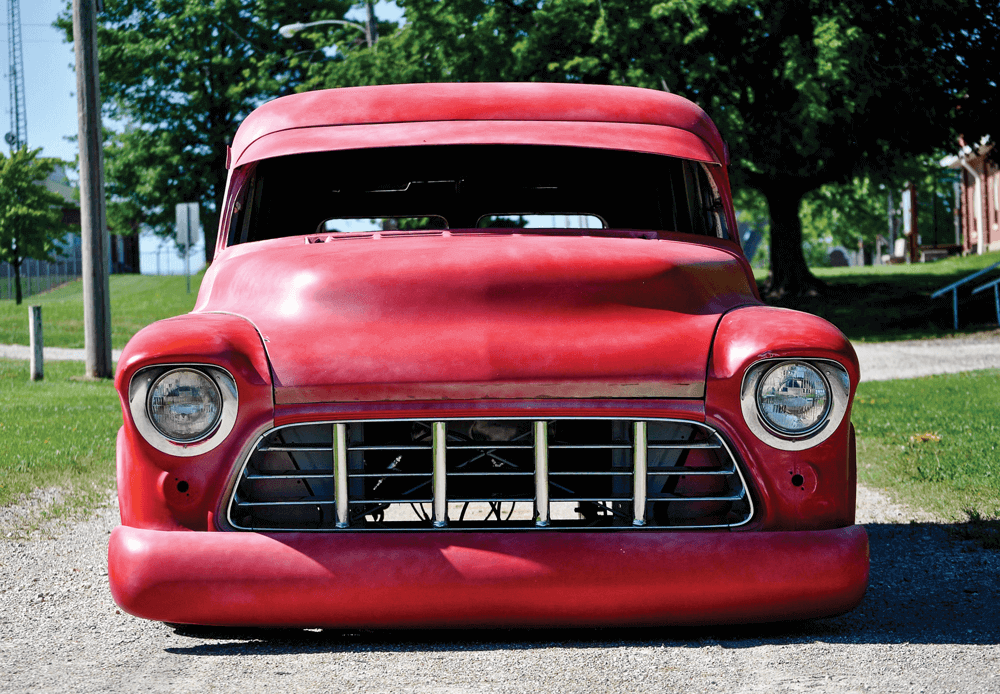 Once the panel's body was set back on its new chassis, the crew got to work on all of the interior sheet metal work. From the custom body mounts to the bead-rolled custom floor, and even the wheel tubs, no details were overlooked during this classic's overhaul. Jim built the firewall to fit the future Chevrolet 454 engine, and that's when he really started to notice how well everything was coming together. It also began to dawn on him just how much work the crew still has in store if they're going to finish by the end of October in time for SEMA.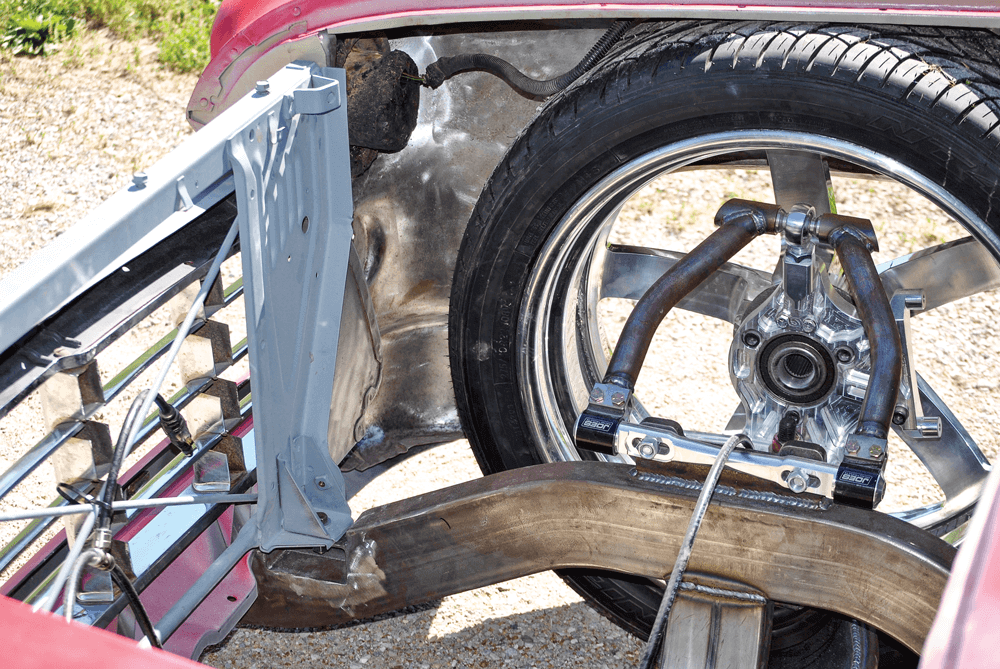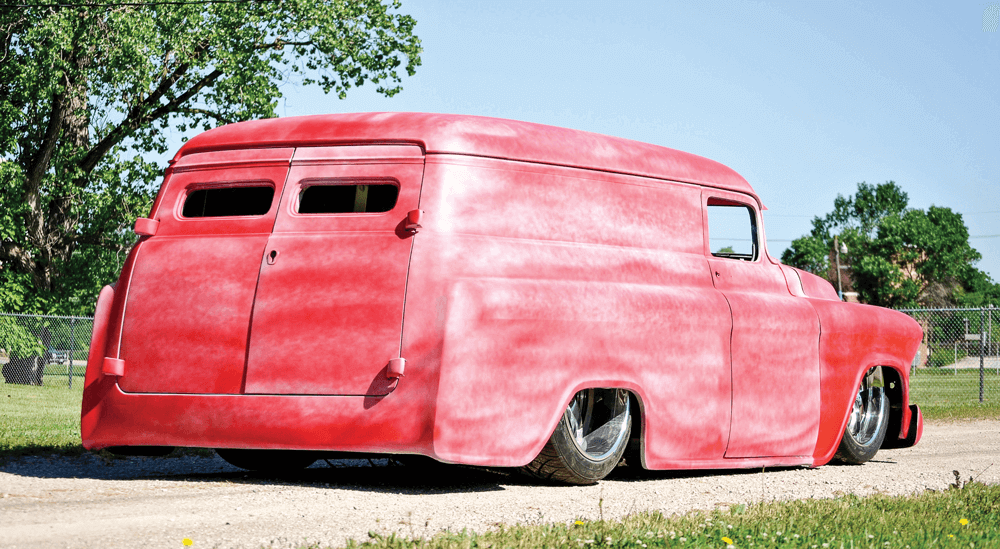 With the Vegas date creeping up, Jim and the SCC crew are busy, but they aren't cutting any corners. Be on the lookout for the '55 Chevrolet panel truck named Altered Attitude at SEMA this year, as well as a follow-up feature in Street Trucks when it's complete.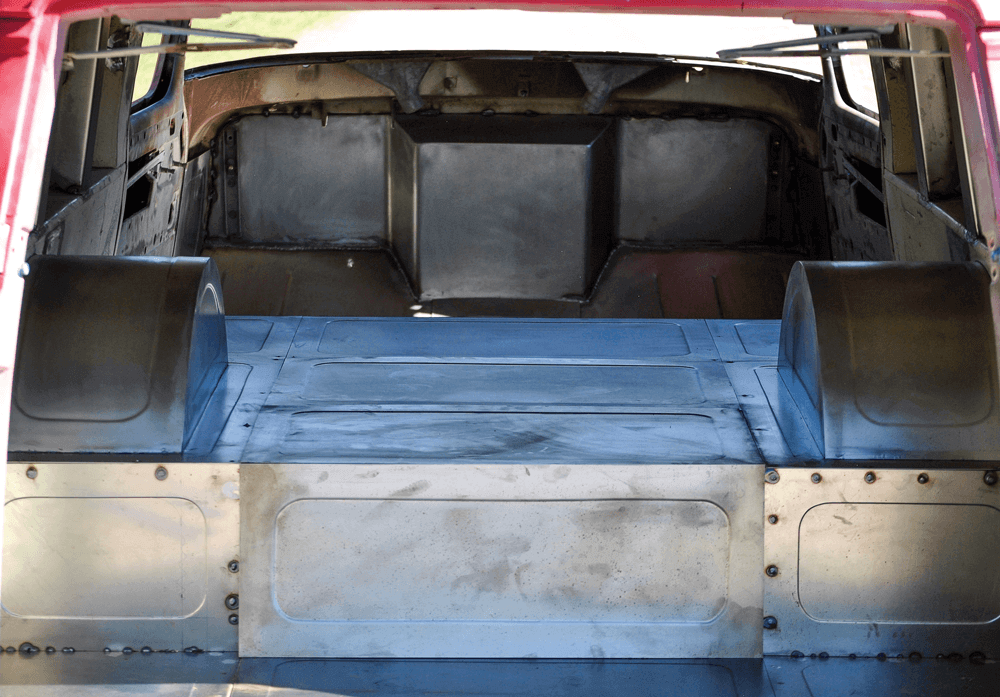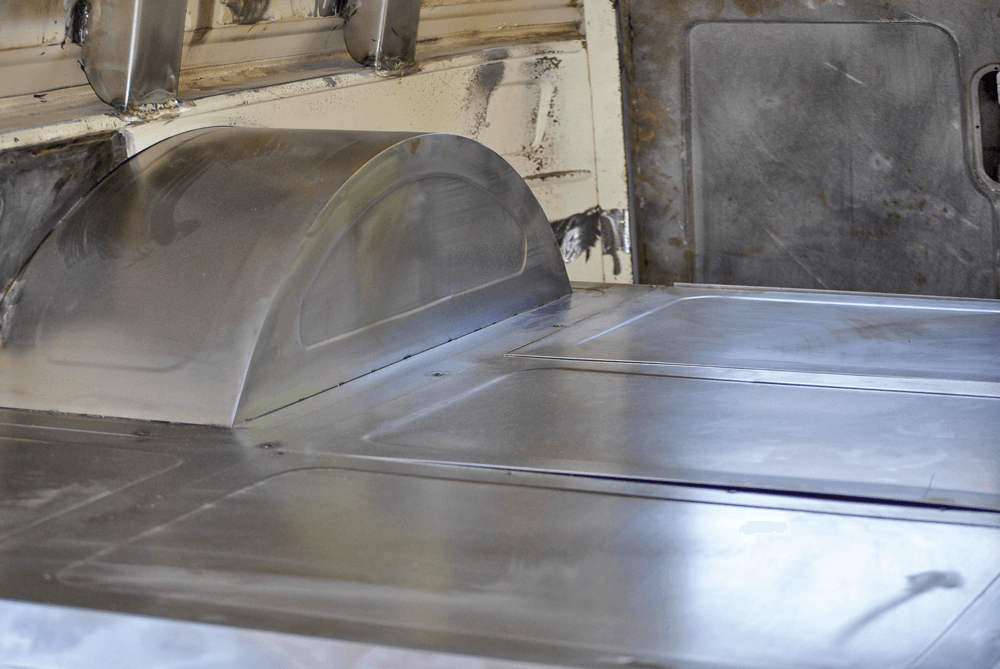 Owner
Jim Stuart
1955 Chevrolet Panel Truck Enid, OK
Negative Camber
ENGINE & DRIVETRAIN
CHASSIS & SUSPENSION
Stone Cold Customs offers a full custom frame.
MRC fab frame rails, mandrel-bent 2×4
Ford 9-inch rearend
350 gear ratio
Moser axles
Slam Specialties 'bags
Ididit steering column
Wilwood front and rear brakes
Custom-fabbed control arm
Watts 4-link rear with Watts
WHEELS & TIRES
American Racing Chrome Wheels 22×9 inches front, 22×12 inches rear
Toyo 275/40/22 tires for the front, 305/40/22 tires for the rear
BODY & PAINT
Stone Cold Customs – Work performed
5-Inch Roof Chop
Body Drop
Front bumper divided and half rear bumper used on the front
Rear custom roll pan
Red Tamco primer
Jim from Cold Stone Customs painted the car.
INTERIOR & STEREO
Custom body mounts
Bead-rolled Custom Floor
Custom bead rolled rear wheel tubs
Custom-fabbed engine firewall for the future Chevrolet 454.
Special Thanks from the Owner: "My amazing wife Branda and my family. Kade Ludlow and Nate Snodgrass. Also Max Heim, Cody Hurley, Armando Lorza, Richard Potts and Kade. I'd also like to thank my sponsors: American Racing, BeCool, ididit, Auto Meter, Tamco Paint, Painless Wiring, Wilwood, Taylor Wires, Visual Impact Performance Systems, Toyo Tires, Fragola, Fluidampr, VIAIR, Slam Specialties , Lokar, Watson's Street Works, Flowmaster, Steele Rubber Products, Forever Sharp Steering Wheels, COMP Cams, Scorpion Coatings, Trique Manufacturing , Hillco Fasteners, XS Power Batteries, Holley and BG Products Inc.
'55 Panel Truck Build appeared first on Street Trucks.| '55 Panel Truck Build appeared first on Street Trucks.