Low, Mean, and Clean| Low, Mean, and Clean
General Motors Arlington, Texas began producing Chevy pickups in 1954. It was the company's first ever climate-controlled automobile factory. In 1972, the first ever climate-controlled Super Cheyenne stepside rolled out the door and headed to a local dealer. The vehicle was bought by a farmer in the area and used for farm duties for several years.
Charles Buster Automotive of Forney in Texas found this weathered, worn C10 a few decades later. Charles added the C10 to his collection of possible projects at his towing business, where it was quietly collecting dust.
Shane Carney started looking for a classic pickup truck to restore in 2014 with his son Gage. At the age of 10, Gage showed an interest in getting his hands dirty in dad's shop rather than playing video games. Shane and Charles worked out a plan to bring the neglected pickup back home. At first, the father and son team concentrated on making the pickup reliable. Function was given priority over aesthetics, as is common for farmers. Extension cords were used to fix wiring problems.
The two had it road-worthy in a matter of months. Unfortunately, the 350 was no longer fit for service. After 40 years of service, the V-8 lost a rod. So, a mildly-built 383 took its place. The new motor increased reliability but the exterior needed some work.
SAPPHIRE PATINA
Kevin York, a long-time friend of Shane's from Kreative Colors in Seagoville (Texas), was contacted. Kevin and the KC team removed all the dents, dings and scratches that had accumulated over years of rural driving. The body was now as smooth as glass. A quantity of sapphire-blue paint could be found. Despite the assurances of the supplier, it did not adhere correctly. The new topcoat did not match the old base color.
A new plan emerged after discussing the issue with the paint representative. They decided to sand the clear off and create an aged look. The blue sapphire was used as a foundation for new layers of black and dark brown. The sea foam green was then applied and sanded to create the worn and weathered look.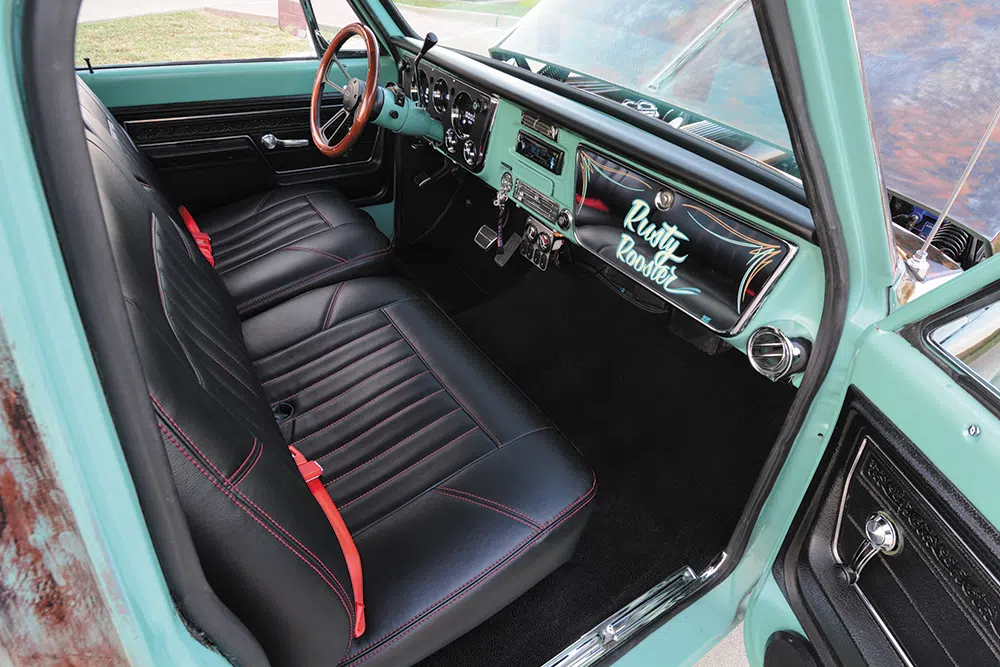 To complete the exterior motif, "Rusty Rooster" was hand lettered on the glovebox door. It was first seen at the Lone Star Throwdown in 2017. Shane and Gage were motivated to improve the car's detail by the overwhelming response it received. The traditional small-block was replaced by a fuel-injected modern motor.
A bit of bad luck for Shane's brother-in-law turned into good fortune for the Rusty Rooster. The Rusty Rooster had recently wrecked the 2004 Silverado which was donated for a new powertrain. The donor car was cleaned of all under-hood parts and shipped to Carter Automotive in Mesquite.
James Carter rebuilt the 5.3 using Brian Tooley Racing Internals, replacing the majority of the original components. BTR pistons boosted the compression from 8.5 to 9. The Brian Tooley stage four cam in combination with LS6 head allows the LM7 a lot of fresh air. The 2.5-inch exhaust system exits via Flowmasters 40s.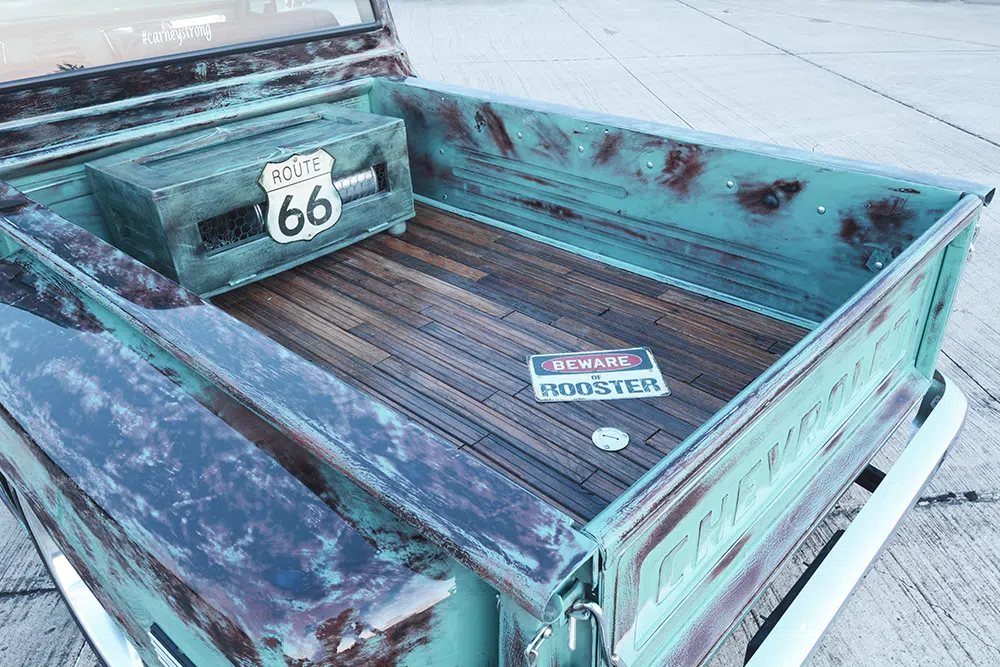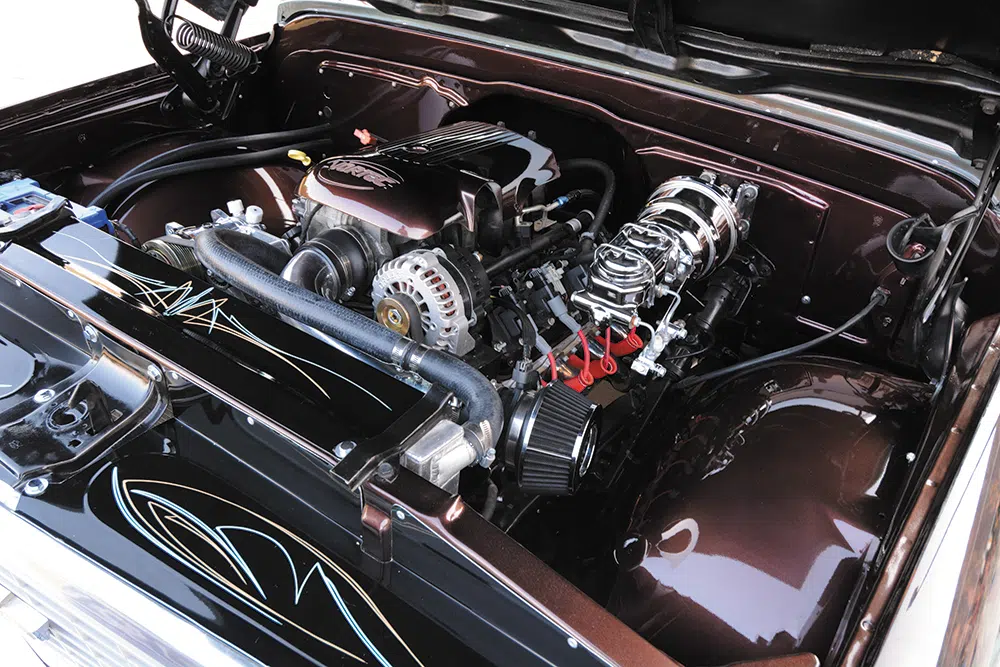 To ensure reliability, modifications must be made to the rest drivetrain in order to create additional power. Mike Cole gave the 4L60E a performance upgrade. The TCI Street Fighter converter, which stalls out at 3,000 revs, was added to the transmission. Stan Hopkins Company of Dallas was contacted to rebuild the GM12 bolt. Stan installed a 3.42 gear set on a limited-slip carrier to spin two 5-lug axles.
Updates Round Two
Shane and Gage cleaned and prepared the frame to receive its next round. Zack Watson was sourced to improve the truck's stance. He installed an entire Ridetech air-suspension system. The Ridetech tank and the compressor were enclosed in an old chicken crate.
The Rusty Rooster was close to being fully operational, but one final goal remained.  It was to be the center of  attention at a charity car show.  
With the truck's ability to accelerate greatly improved, Shane realized an update to the braking system would be necessary as well. Classic Performance Products were contacted to obtain a set of HD calipers and 13-inch brake rotors. CPP's master cylinder and booster squeezed the larger binders. After ensuring that stance and stopping had been achieved, it was time to replace the rollers. Howard Carlin, of US Mags, provided a set of MHT Ramblers. They chose the U117 version that's polished with black accents. Kenny Stacey from Forney Tire fitted the Nexan 245/75 tires to the 20-inch wheels.
The color conversion removed a worn out bench seat inside the cab and a rusted-out gas tank. Chase Tucker of Slick Stitch Sunnyvale in Texas installed a split seat in the vacated space. He wrapped the bench in black leather with red thread stitched for contrast.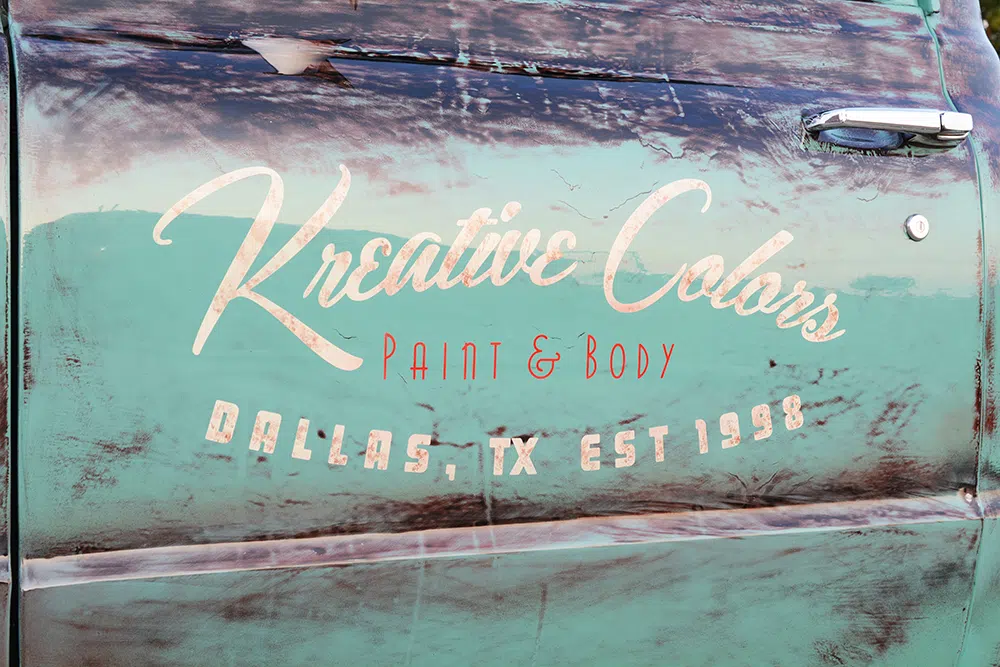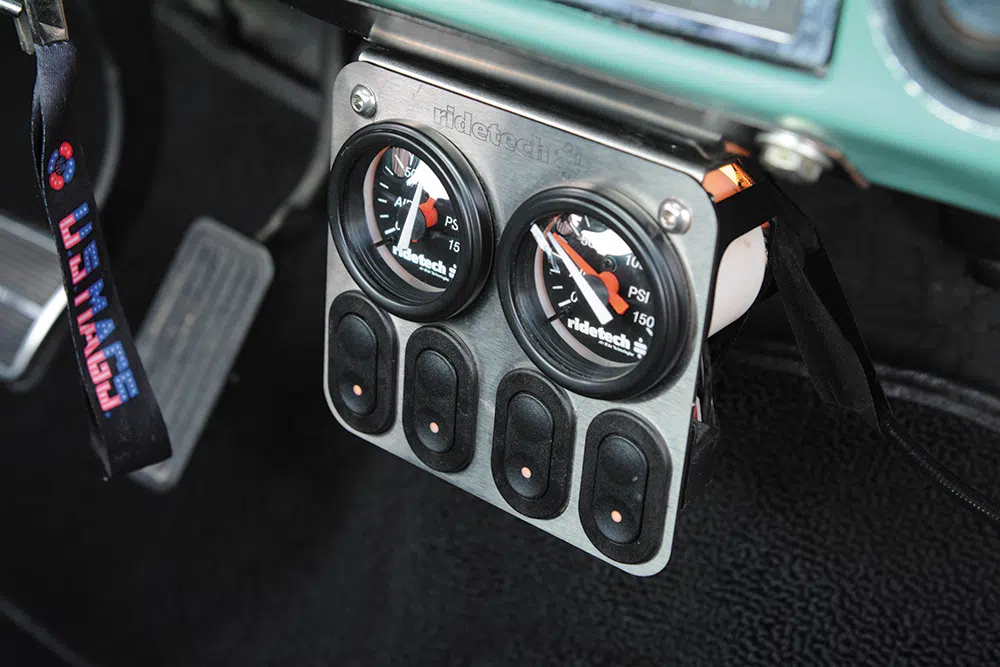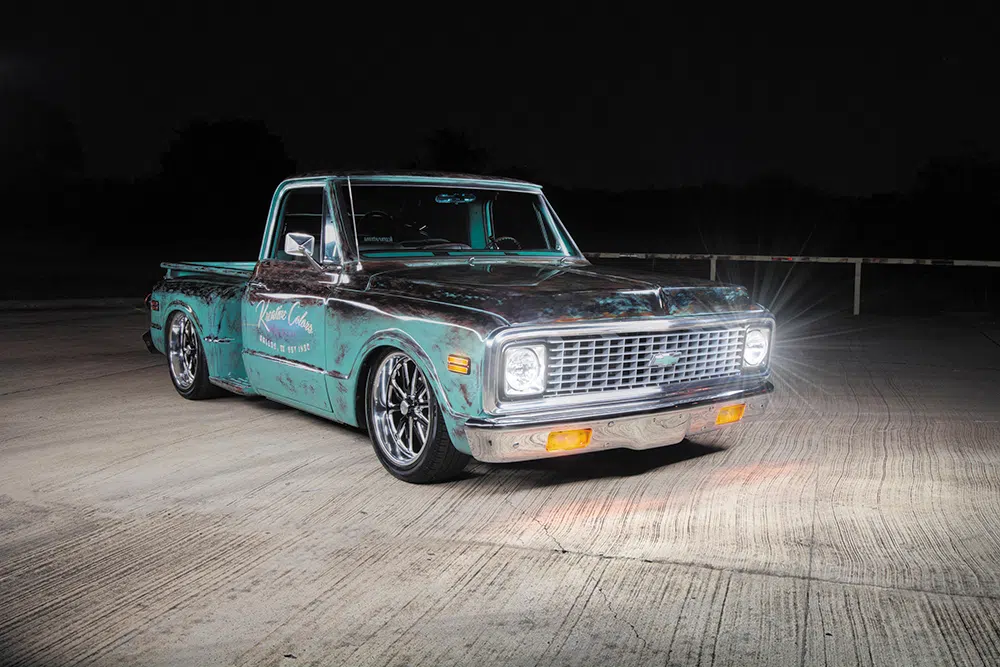 The Kenwood receiver transmits the signal to a four-channel amplifier of 1,000 watts. Kenwood speakers are placed all over the cab to deliver amplified audio. Vintage Air controls the temperature inside. Intellitronix gauge clusters on the steering wheel allow you to see vital statistics under the hood.
One more goal
As the Rusty Rooster neared its full functionality, a last push was made to complete one final goal. The goal was to make the car the star of a charity auto show. Shane was first diagnosed with cancer in October 2018. His friends organized a benefit show and shine to encourage him.
The event attracted a large group of supporters, both local and distant. The pair's struggle along the way were well known by many. Shane was asked to name the part of the build that was the easiest. He replied, "Nothing was easy! Many people helped me make this dream a reality. Nothing worth having comes easy, but support from family and friends can make it possible."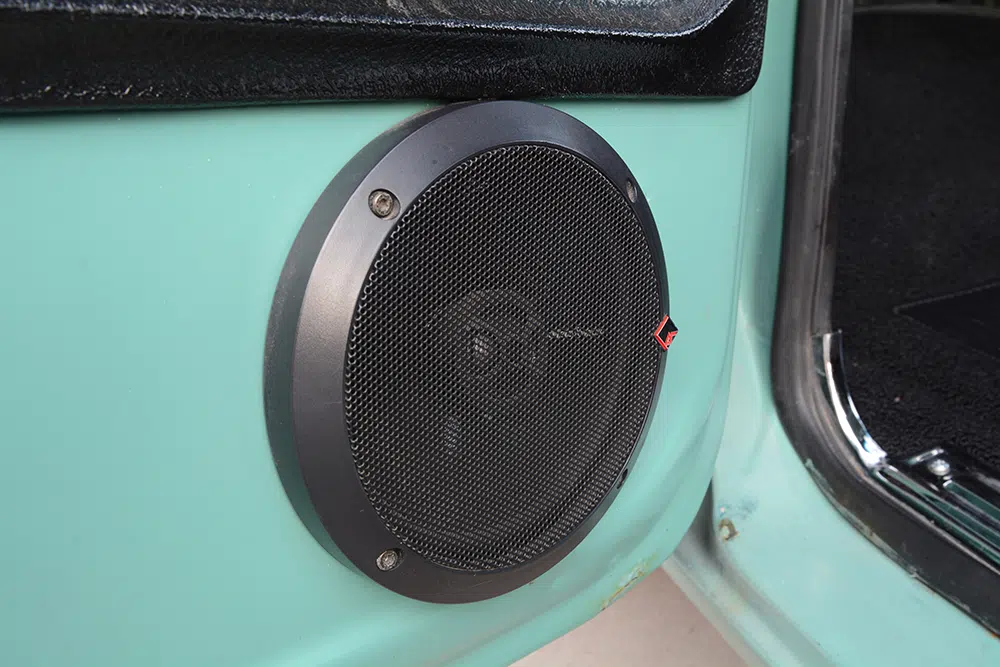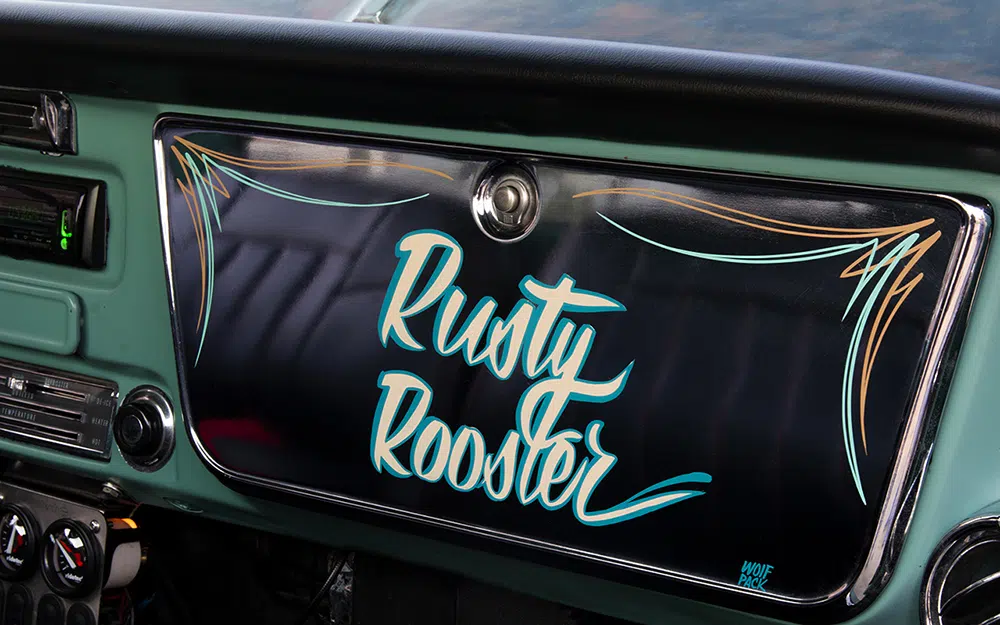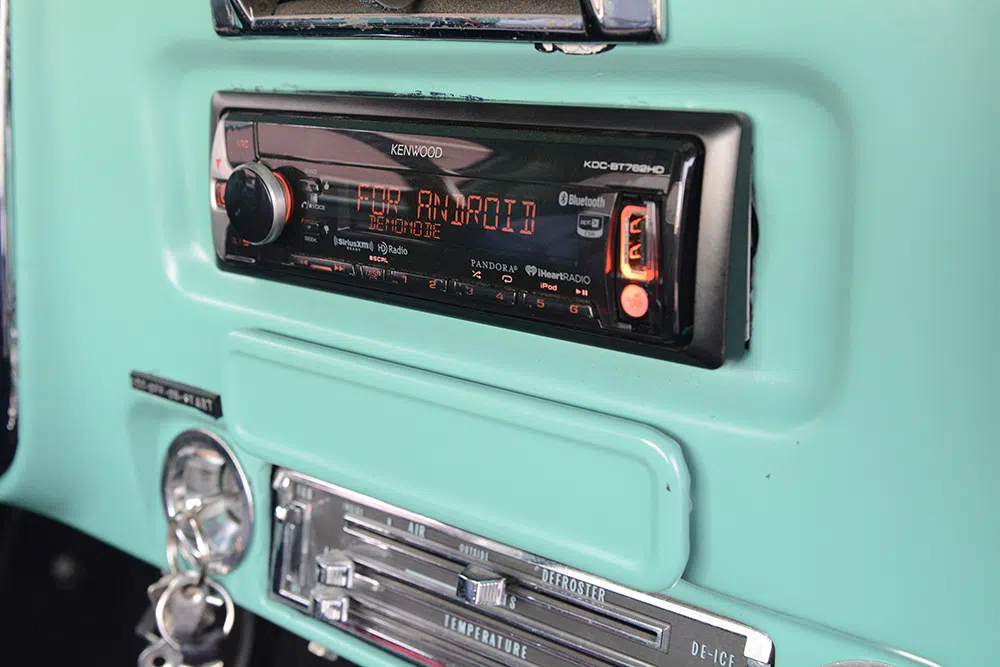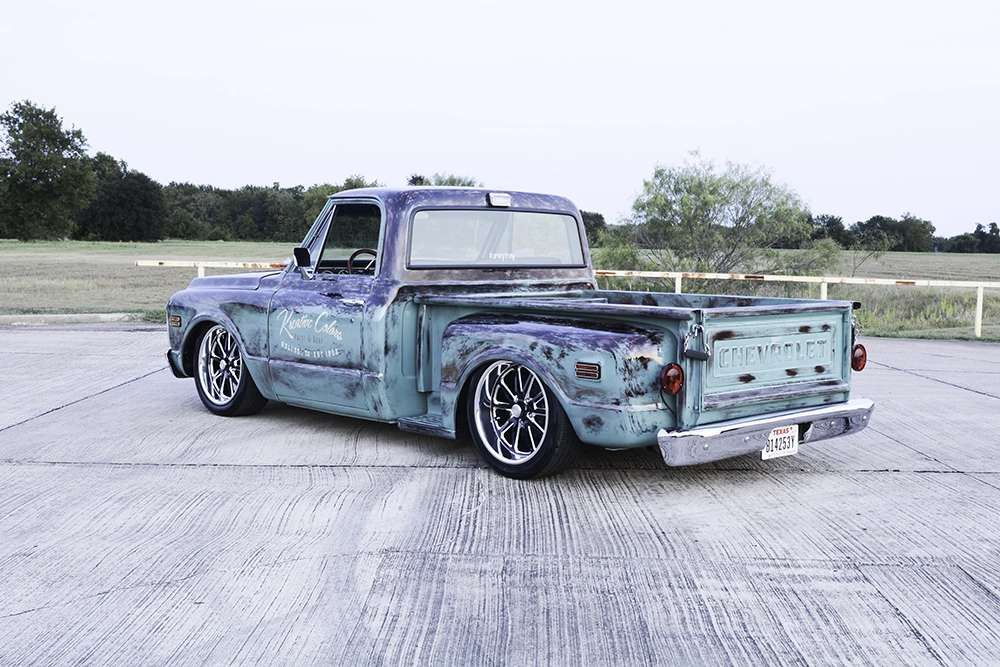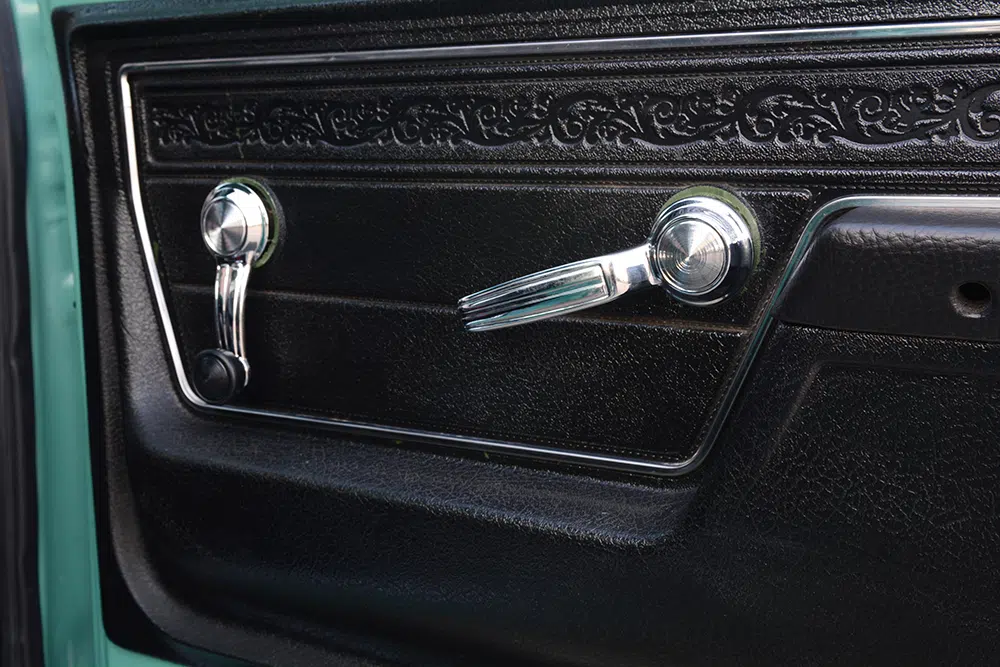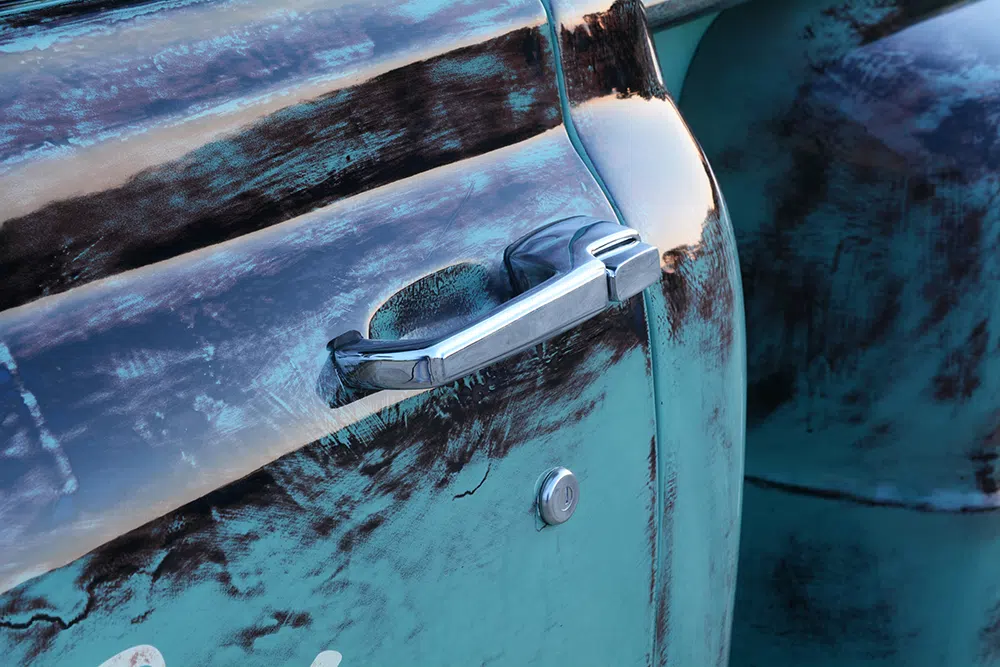 Build Specs
Owner
Shane Carney
1972 Chevrolet C10 Stepside
Dallas
Chassis/Suspension
CPP disc brakes
CPP shocks
Custom C-notch
Ridetech air suspension
Zack Watson helped with the suspension
Wheels/Tires
Nexan 245/20/75 tire wrapped around 20-inch US MAG Ramblers
Paint/Body
LMC grilles and bumpers
7-inch LED Headlights
Four layers of color and sanding followed by a clear coat for a uniform look
Kevin from Kreative Colors painted this.
Engine/Performance
2004 Chevy V8 5.3L 4l60e
TCI Street Fighter Torque Converter
LS6 Heads
BTR stage four cam
Black Horse Headers
Carter Automotive Flowmaster exhaust
Zack Watson swaps/builds engines
Interior/Stereo
Chase Tucker Custom Interiors
Custom Seat: Black leather with red Stitching
Intelltronix custom gauges
Forever Sharp steering wheel
Alpine stereo system
The first time Street Trucks published the post 1972 Chevrolet C10 with U.S. Mags and LS Swapped appeared on Street Trucks.