Visiting pet friendly ghost towns isn't a journey to embark on alone! Even the mere mention of these abandoned areas can evoke a sense of dread. But with your loyal (and furry) travel buddy along for the ride, you're in for an exciting adventure!
If you've always been curious about spooky places, plan a trip to one of America's most famous pet friendly ghost towns!
READ MORE ⇒ Find pet friendly ghost tours in your favorite city
America's Best Pet Friendly Ghost Towns
Animas Forks — Colorado
Animas Forks is located in the San Juan Mountains on 11,200 feet. By 1876, it was a thriving community. Residents would leave Silverton in the fall to move south for the winter. By 1910, the majority of mining had ended and by the 1920s Animas forks was left to ghosts.
You'll find interpretive brochures and maps of the ghost town in the parking area. The buildings are open to all, but some may be fragile.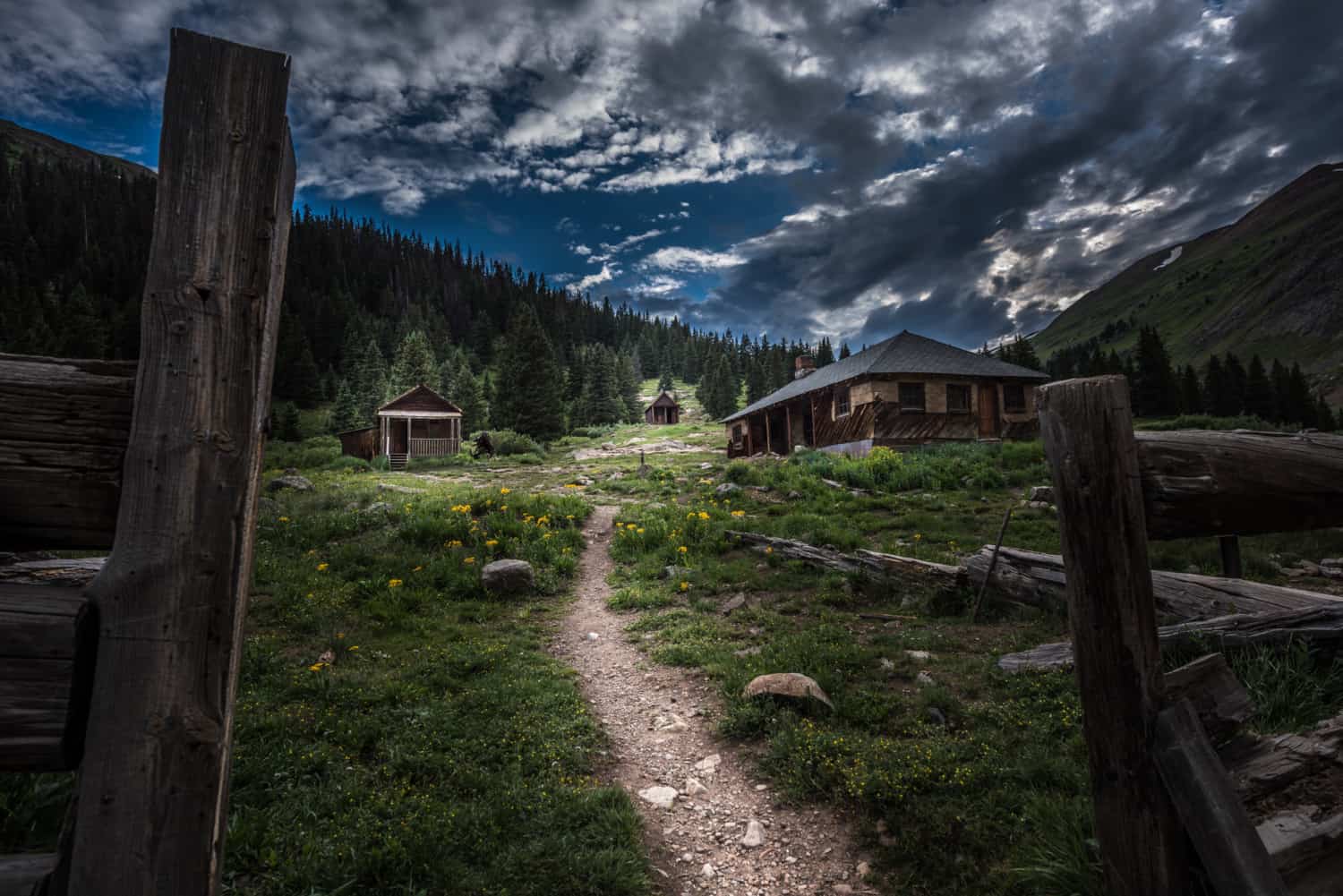 Bannack — Montana
Bannack was the first place in Montana where gold was discovered in 1862 by John White. For nearly a decade, the town's population fluctuated but by the 1950s the gold and most of the people were gone.
Now…