It would be cool to see a supercharger in the new Africa Twin, even though we think it is unlikely. (Honda/)
The lines are being drawn for a battle royale in the open-class adventure market in 2024, as BMW's now-confirmed R 1300 GS faces competition from a new Honda Africa Twin that's set for launch later this year.
BMW has already gone on the record to confirm the much-spied R 1300 GS will be launched in September this year, and it's expected to be a huge leap forward compared to the R 1250 GS in terms of construction and on-board technology. While Honda's Africa Twin takes a different approach, prioritizing off-road ability over on-road touring and outright power, the two machines still fight for the same pool of customers, so a heavily updated Africa Twin will provide real competition for BMW in 2024. Now we have the evidence to show it's coming.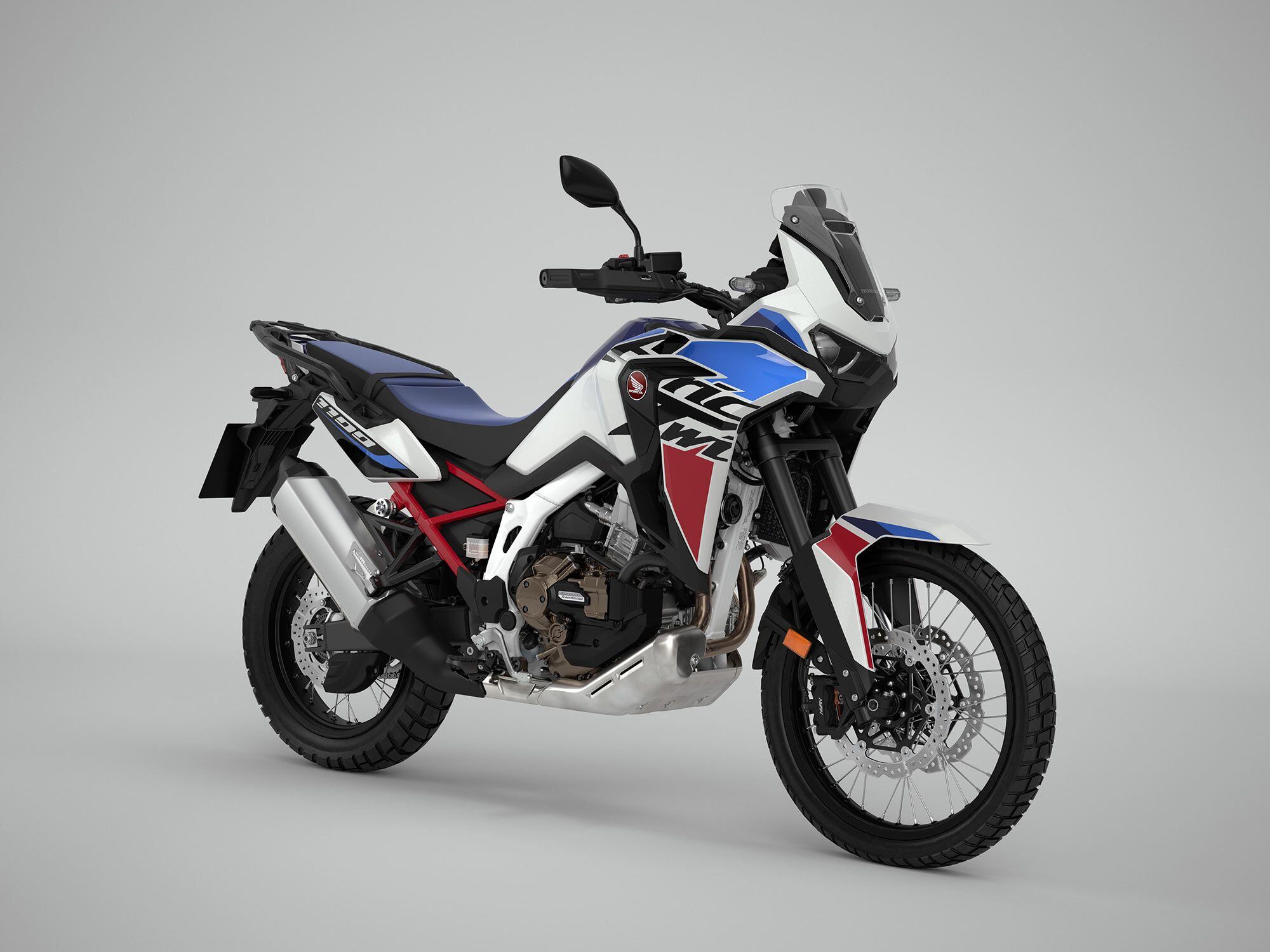 The CRF1100L, which is currently four years old and in need of an upgrade, has reached its end-of-life. (Honda/)
Details of the new Africa Twin are hard to find but the company has filed type-approval paperwork for a new 2024 model that goes under the model code "SD14." That code alone tells us quite a bit thanks to Honda's well-established naming conventions.
As a quick primer, a four-character model code has been used on all Honda bikes since the 1980s, and while it's usually only used internally, there have been occasions where the code itself has become more important than the official name. The VFR750R, for instance, is more widely remembered as the RC30, and its successor, the RVF750R, as the RC45 (a weird exception was the "RC51″ V-twin that succeeded those bikes and was confusingly not actually given that code name, it was the SC45).
The VFR750R is more commonly known by its internal code, the RC30. (Ben Bertucci/)
Here's how it works. The first letter stands for engine capacity, ranging from "A" for sub-50cc machines to "S" for bikes over 900cc. A few letters are left out, but memorable ones are "M" for 250cc bikes, "N" for 400s, "P" for 600s, and "R" for models between 650cc and 899cc. Everything over 900cc gets an "S" code, so we know the new SD14 is in that category.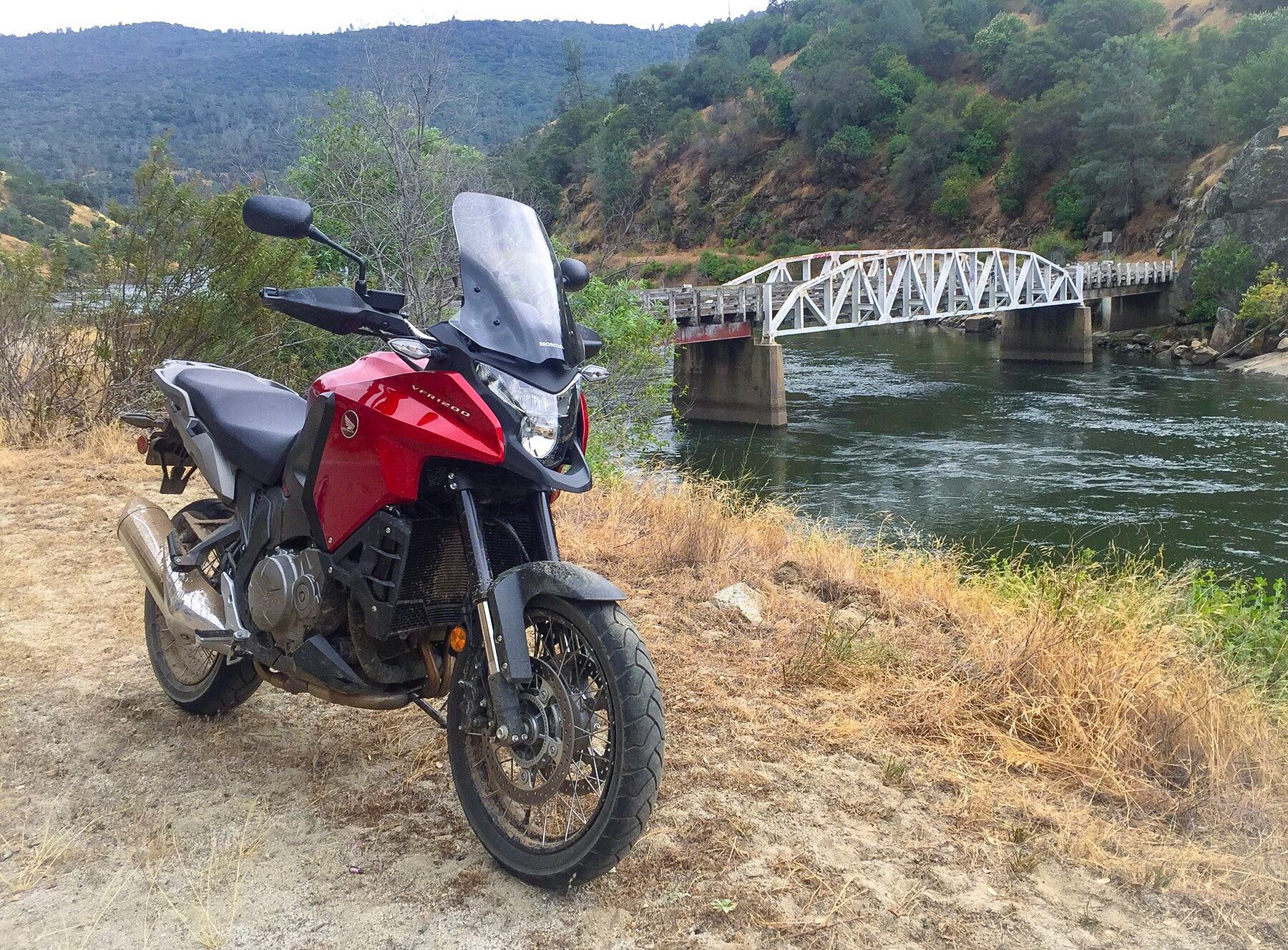 The VFR1200X was never designated as a "dual sport." <i>Honda</i>
The second character is the style of bike: "C" means street or sportbike, "E" is enduro or motocross, "F" is scooter, and "D, as we have here, means dual sport. In Honda's entire history, there haven't been many bikes that get the "SD" code, hence the low "14″ number of the new 2024 model. SD01, SD02 and SD03 are all generations of the XL1000V Varadero that were produced from 1999 to present, SD04, SD06 and SD08 refer to 998cc versions of the CRF1000L Africa Twin respectively, SD09 and SD10 refers to current CRF1100L Africa Twins and Africa Twin Adventure Sports, while SD10 and SD09 refers to CRF1100L Africa Twins and Africa Twin Adventure Sports. Honda's VFR1200X Crosstourer, while ostensibly a dual sport bike, was classified as a street model under Honda's naming convention, with the codes "SC70″ and "SC76″ for the two generations that were made between 2012 and 2021 rather than an SD designation.
It's been four years since the 1,084cc CRF1100L appeared, so it's logically in line for a big update and the SD14 that's undergoing type-approval for 2024 must be the next generation model. The SD10, 11, 12, and 13 codes that have been skipped could be projects that didn't get approved for production or be applied to variants of the new bike. Honda has worked on several Africa Twin projects in the past few years.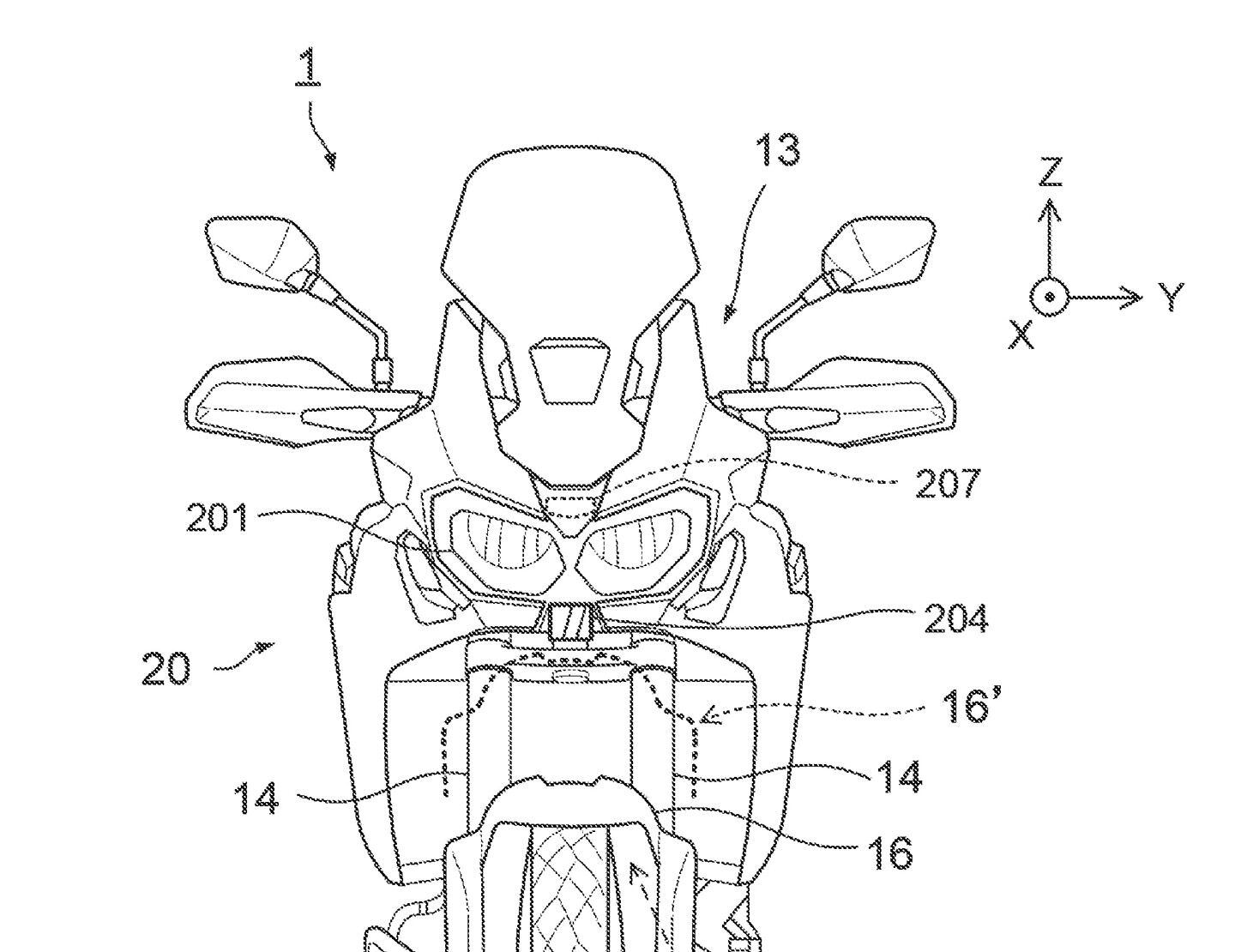 The new Africa Twin comes with radar which will allow adaptive cruise control, blind spot detection and the like. (Honda/)
Honda has been filing patents for front and back radars, which are currently being developed. These are nearly certain to be included on the production version, as rivals including KTM's 1290 Super Adventure, Ducati's Multistrada V4, and the forthcoming BMW R 1300 GS are radar-equipped, either optionally or as standard, and other competitors are expected to follow suit in the near future.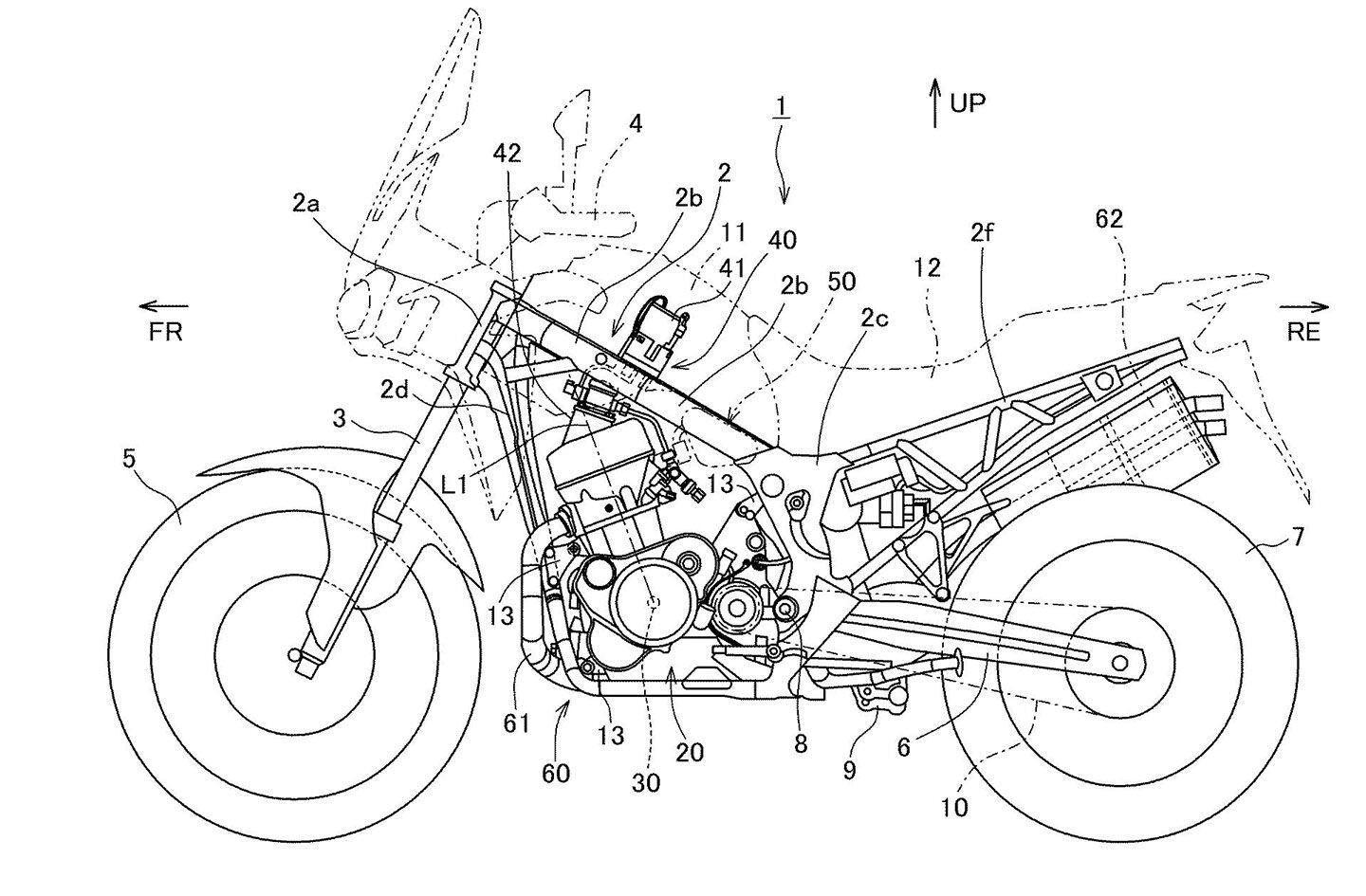 Honda's patents reveal that the company is considering direct injection for the new Africa Twin. This is likely to be more common than the supercharger. (Honda/)
Other developments that have been seen in patents include a direct fuel-injected version of the Africa Twin's SOHC engine, designed to boost performance, economy, and emissions. The most exciting, yet least likely to be produced in the near future, is a project that aims to create a supercharged Africa Twin. Given the rapidly increasing performance seen from other adventure bikes, notably KTM's big V-twins and Ducati's Multistrada V4 range, this would be an intriguing shortcut for Honda to take, potentially matching those rivals in terms of power but without developing an entirely new engine.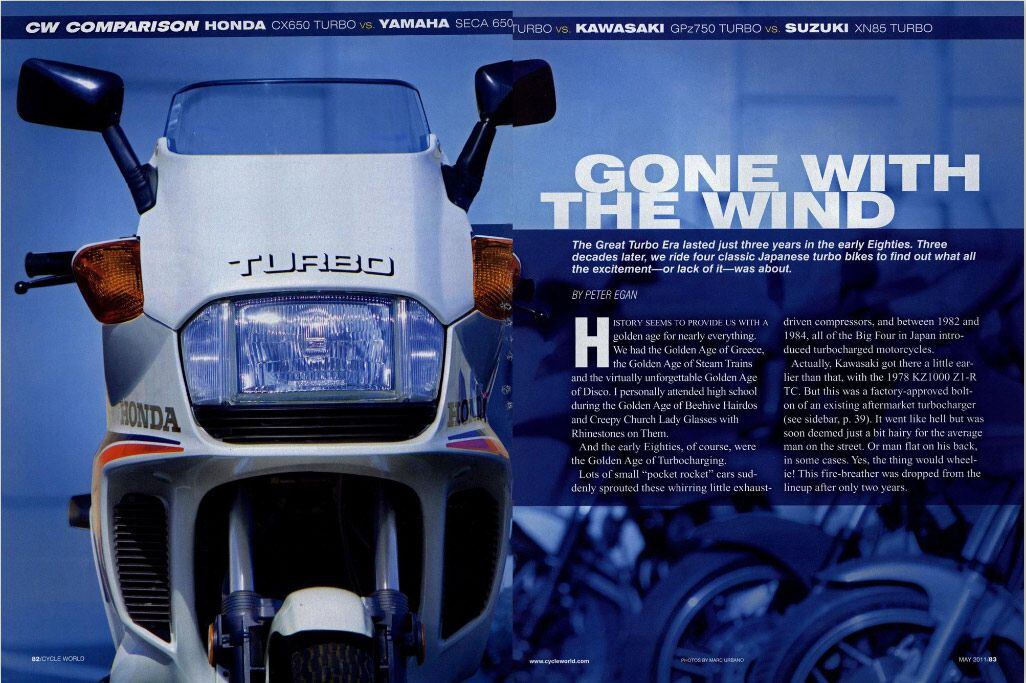 Honda's most famous motorcycle with forced induction was the 1983 CX650 Turbo. (Cycle World Archives/).
We'll keep you updated when more information appears around the new Africa Twin. In the coming weeks, it is likely that more information will leak about the new Africa Twin.